Console
none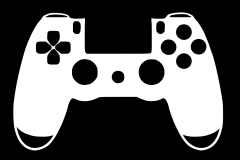 Front Shell Panel
none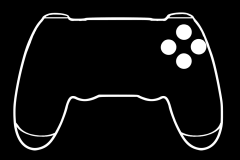 Action Buttons Color
none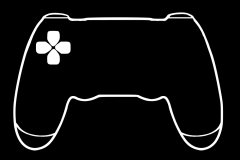 D-Pad Color
none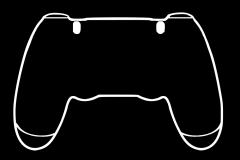 Share/Options Color
none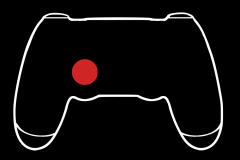 Left Stick Base
none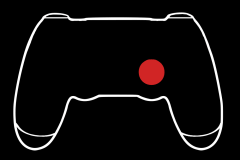 Right Stick Base
none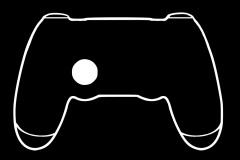 Left Aim Stick
none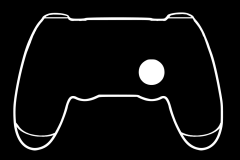 Right Aim Stick
none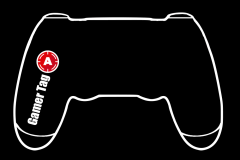 Left Side Logo/Gamer Tag
none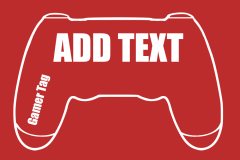 Left Side Gamer Tag
none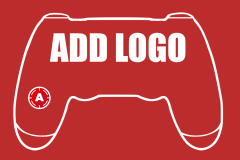 Left Side Logo
none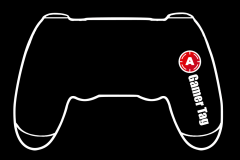 Right Side Logo/Gamer Tag
none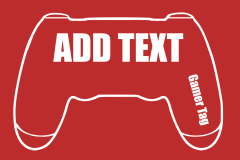 Right Side Gamer Tag
none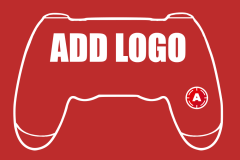 Right Side Logo
none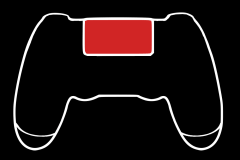 Touchpad Color
none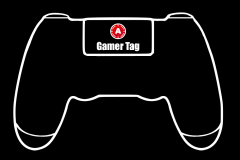 Touchpad Gamer Tag/Logo
none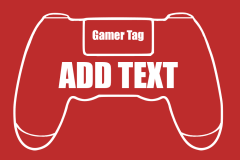 Touchpad Gamer Tag
none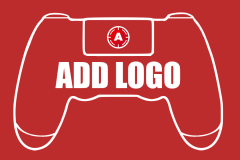 Touchpad Logo
none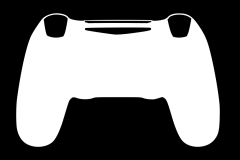 Aim Grip
none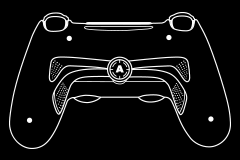 Aim Paddles
none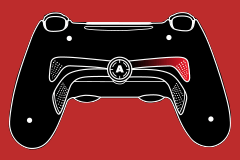 Upper Left Spider Action Configuration
none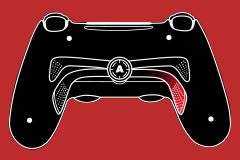 Lower Left Spider Action Configuration
none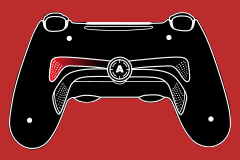 Upper Right Spider Action Configuration
none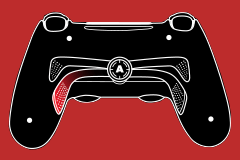 Lower Right Spider Action Configuration
none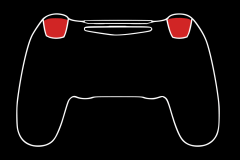 Triggers Color
none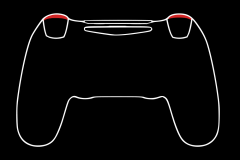 Bumpers Color
none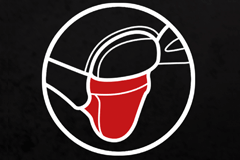 Smart Triggers
none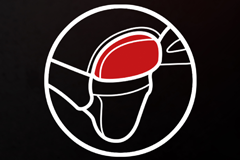 Smart Bumpers
none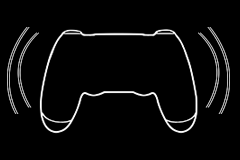 Vibration Motors
none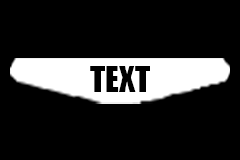 Lightbar
none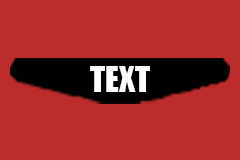 Lightbar Gamer Tag
none
Are you bored with the look and features of your generic PS4 controller? Looking for elements to add to your controller, making it look like an epic weapon taken right from your favorite game? Then look no further and create a personalized PS4 controller today! From Smart Triggers & Smart Bumpers to mappable paddles and hundreds of design options you will be able to build your own controller that will help you to achieve next level results and make your game truly remarkable! Embark on the journey with Aim Controllers and enjoy your gameplay like never before!
Build your own custom PS4 controller!
PlayStation 4 custom controller
Every gamer wants to have the best experience possible, AimControllers knows this as we are gamers as well. At AimControllers we have worked tirelessly to perfect all the nuances and details that come with customizing your own PS4 controller. The end result? We have managed to build the most innovative solutions into our controllers which you can use to custom build your own custom PS4 controllers with our easy-to-use configurator. Here are some options that you can choose from:
Smart Triggers/Adaptive Triggers/Smart Bumpers/Adaptive Bumpers
Are you a fan of fast-paced, dynamic FPS games like Call of Duty or Fortnite? Looking for some ways to build an advantage over your competition and make your gameplay better? Then, we highly recommend Smart Triggers and Smart Bumpers added to your controller. With the shorter reaction time you will be able to shoot faster and more accurately, which is crucial when it comes to an intense battle for first place! Added bonus – Smart Triggers & Smart Bumpers come in several colors, so you can design your own ps4 controller to your personal style.
Adjustable Paddles
AimControllers have the option to add ergonomic static or mappable paddles that can be installed on the back panel of your controller, freeing your thumb from having to leave the joystick. An invaluable tool when in the heat of battle and aiming precisely means the difference between coming in 1st or 5th place. Depending on your needs you can assign many button options to your paddles – X, O, triangle, square, and many, many more! They come in several colors to choose from and feature an ergonomic grip that will add a leveled-up look to your custom PS4 controller.
Aim Sticks
Ever wish your Aim was a precise as the pros? Well at AimControllers we have the secret – adjustable height Aim Joy Sticks! Using our configurator, you can now adjust not only the height, but the color of both sticks as well! Different height options let you have more precise control helping you hit your target with ease. And with multiple colors to choose from you will never get bored with the look of your controller as they are easily interchangeable with a new set!
Aim Grip
Sweaty hands have been the culprit of many missed 1st place finishes. We understand that it can be annoying, especially when it comes to extended gaming sessions. Fortunately for you, we at AimControllers fixed that. With the addition of Aim Grips, you can improve your hand control and grip ensuring consistent play in every game. In addition, you can choose from several colors, so you can create a PS4 controller that looks great, and functions even better!
Lifetime warranty
Like anything used day in and day out wear and tear may be inevitable for any controller. At AimControllers though we hand build our custom controller to last! That's why we offer an industry-leading Lifetime Warranty on most parts. What's better than a fully custom controller that not only looks great but enhances your play? One that will last you a lifetime of gaming! Our repairs department is dedicated to bringing your controller back to life, making it good as new for as long as you own it. For more information, feel free to visit our warranty conditions page, when you check all the details.
Make your own PS4 controller
A custom-made PS4 controller is a great way to enhance not only your gaming experience but also have it fit your unique style. So, at Aim we take customization one step further with the option to remove the vibration motors. This can help gamers eliminate the controller jumping around in your hands giving you more precise control in any game
Cannot wait to have an AimController in your hands? No problem! Choose the Speedy Aim option at checkout and our master builders will build your controller within 5 business days!
Personalized PS4 controllers
At AimControllers we take PS4 controller design seriously. With more than 60 faceplate designs to choose from, from our Joker theme to Digi Camo, personalizing your PlayStation 4 custom controller to fit your style couldn't be easier. Check out our easy-to-use configurator and create the custom PS4 controller of your dreams! We know that every single player has different needs and play styles, but also different preferences when it comes to their favorite games. Whether you prefer to play Call of Duty rather than Ghost of Tsushima, AimControllers will make sure to do our best in bringing your gaming experience to the next level. Our clients' satisfaction is something that we value the most, so feel free to make your own PS4 controller the way you like and enjoy taking 1st place or discovering wonderful landscapes in your favorite games.