ENDLESS CUSTOMIZATIONS
Create a fully Personalized Controller to enhance your gaming experience
About us
Why AimControllers?
Lifetime warranty
By choosing AimControllers, you can count on products that last a lifetime. Our industry leading lifetime warranty means the end of worrying about controller issues. AimControllers has you covered!
Original, high-quality controllers
Only one thing in our controllers isn't hand built – the controller itself. At AimControllers we only use officially licensed Sony & Xbox controllers as a base. As gamers ourselves, we ensure the quality of parts and construction are always top notch!
Over
100000

design combinations
Express yourself! Stand out against the status quo and create something unique. AimControllers is always on the cutting edge of technology enabling you to create the controller of your dreams.
Designed and manufactured in US
AimControllers is a leader in providing fully modified and original controllers built in US. Take your gaming to the next level using the most powerful equipment.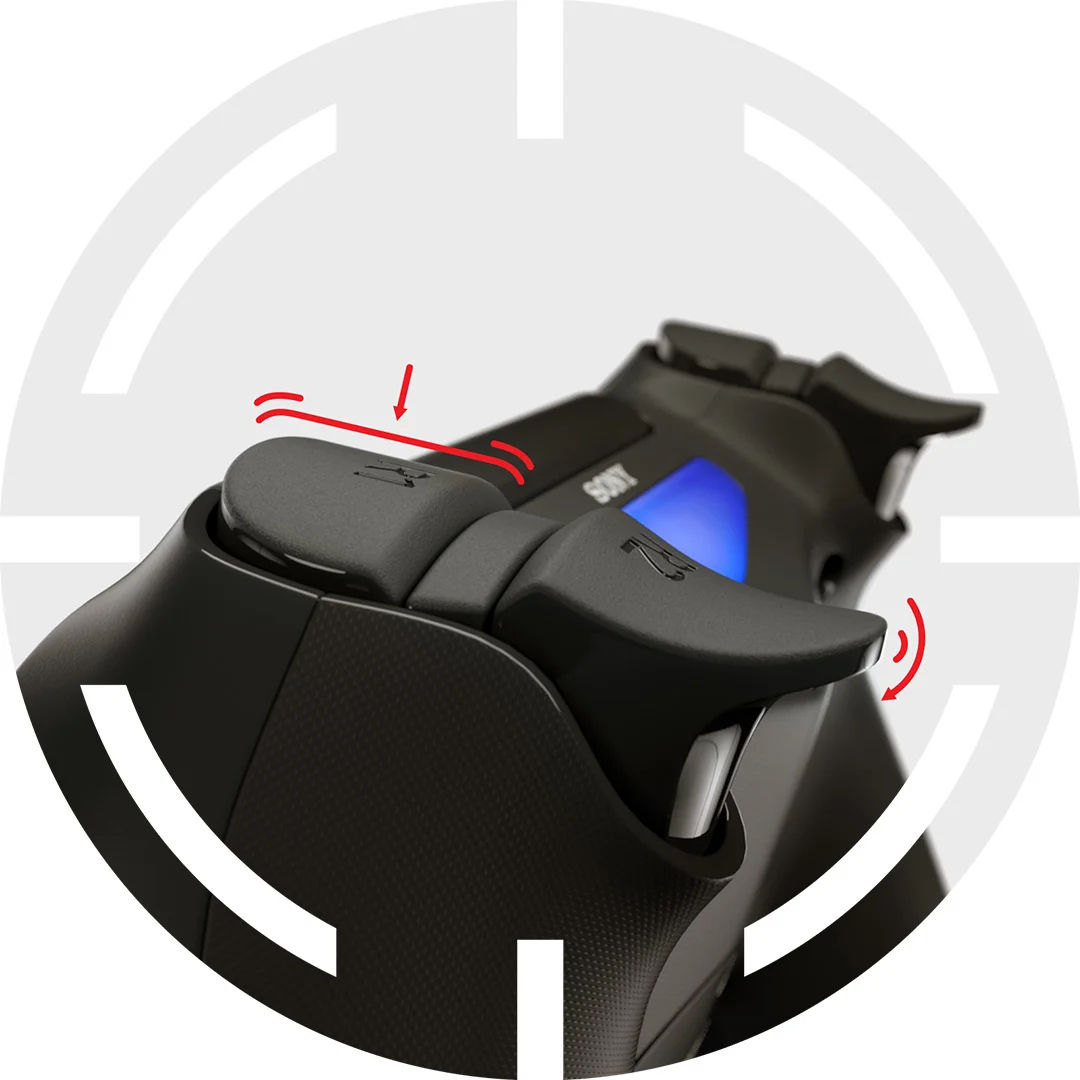 Smart Triggers / Smart Bumpers
Are you a fan of FPS games and want to improve your results? Smart triggers and bumpers will allow you to act faster – their response time is much quicker thanks to the digital mechanism. The short click will also increase your comfort of playing in many other types of games. Available in several colors!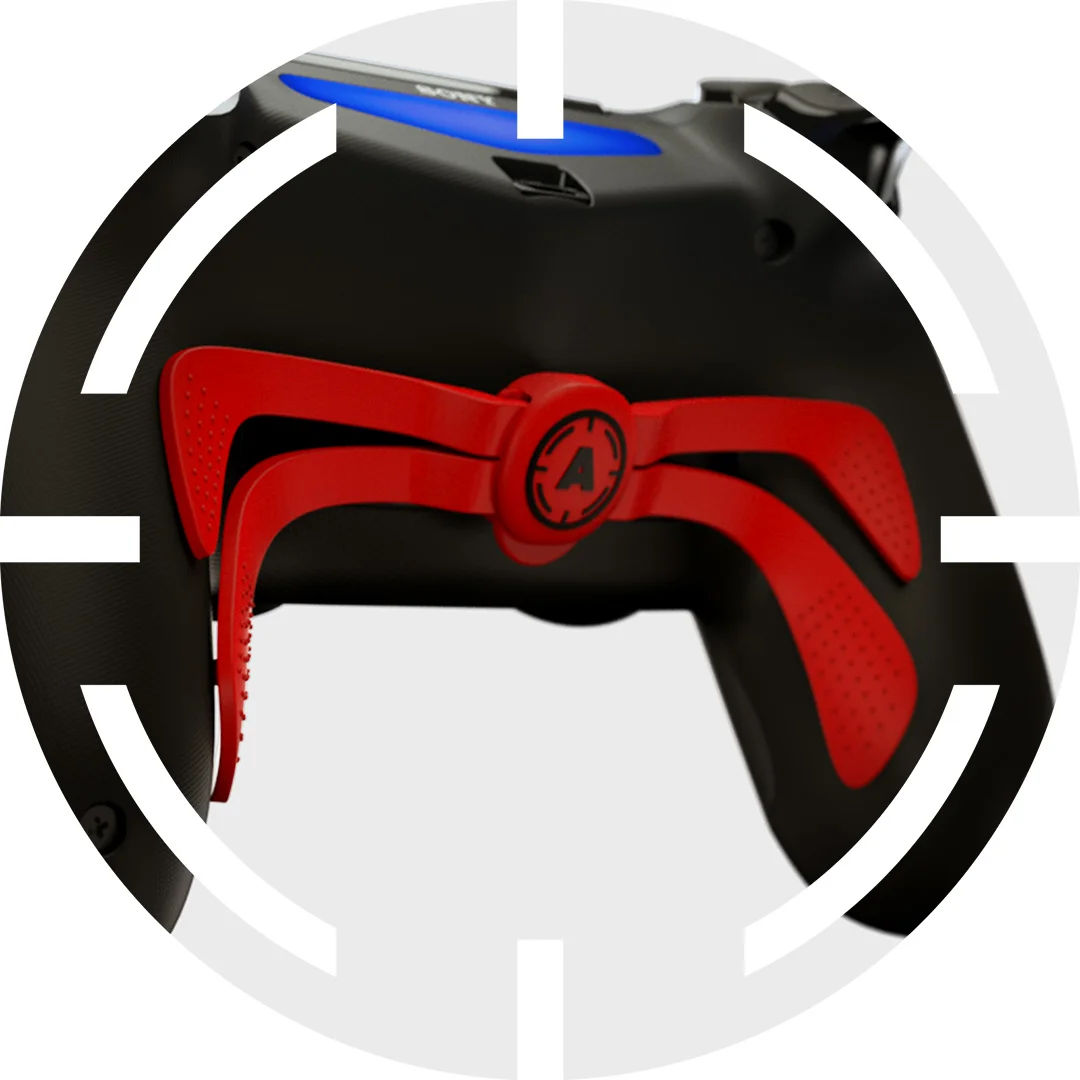 Paddles
The paddles installed at the back of the controller improve the comfort and efficiency of playing. You can assign to them functions of the front panel buttons like: X, O, triangle, square, and D-Pad, L3, R3, L1 & R1- depending on your needs. Thanks to this feature, the gaming experience would be even better.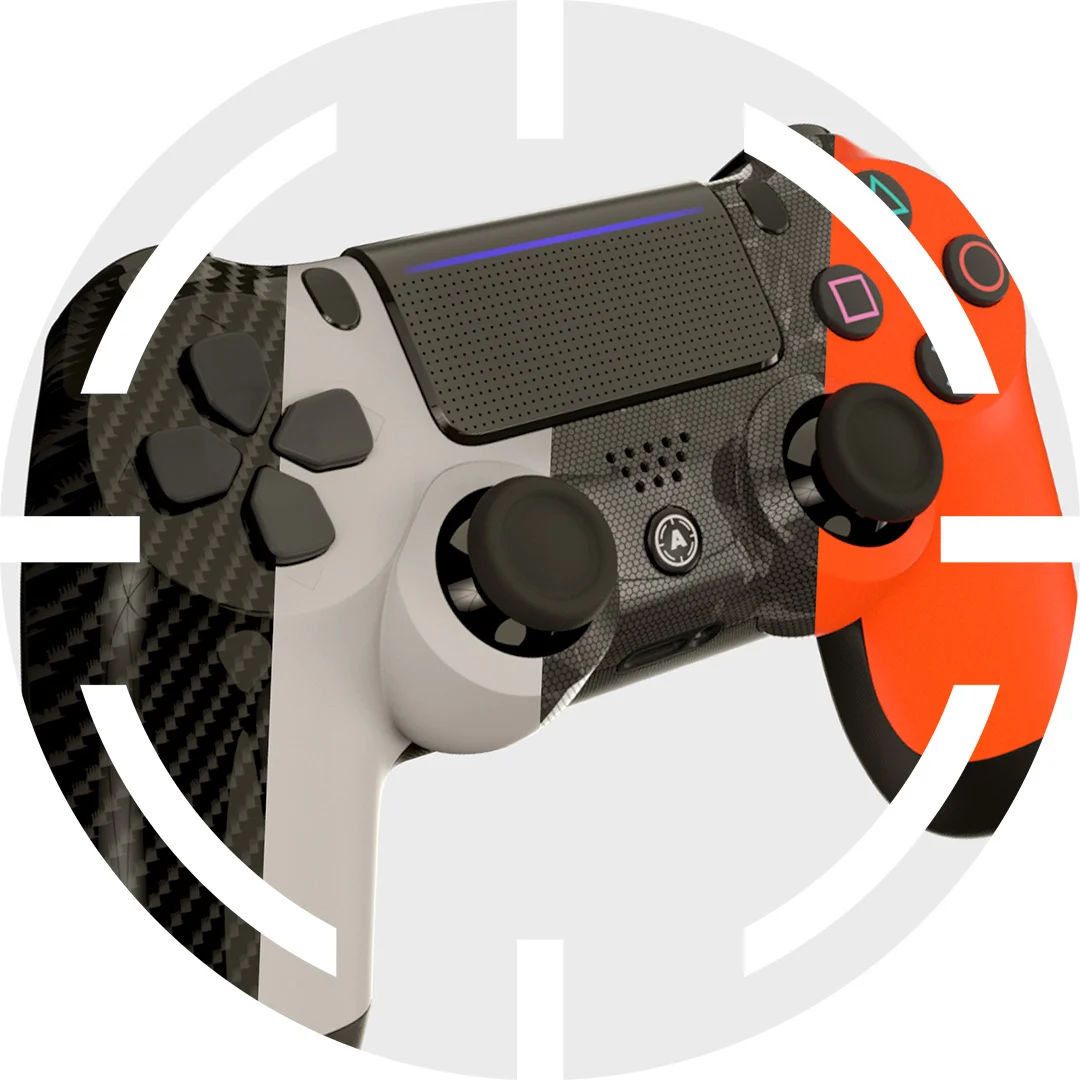 Design
Bored of the standard looking controller? Then check all the available front panels and create a fully personalized controller for PS4 or Xbox. 60 unique designs, different button colors, and any gamer tags on the front of the controller will allow you to create an exclusive controller, the one of a kind.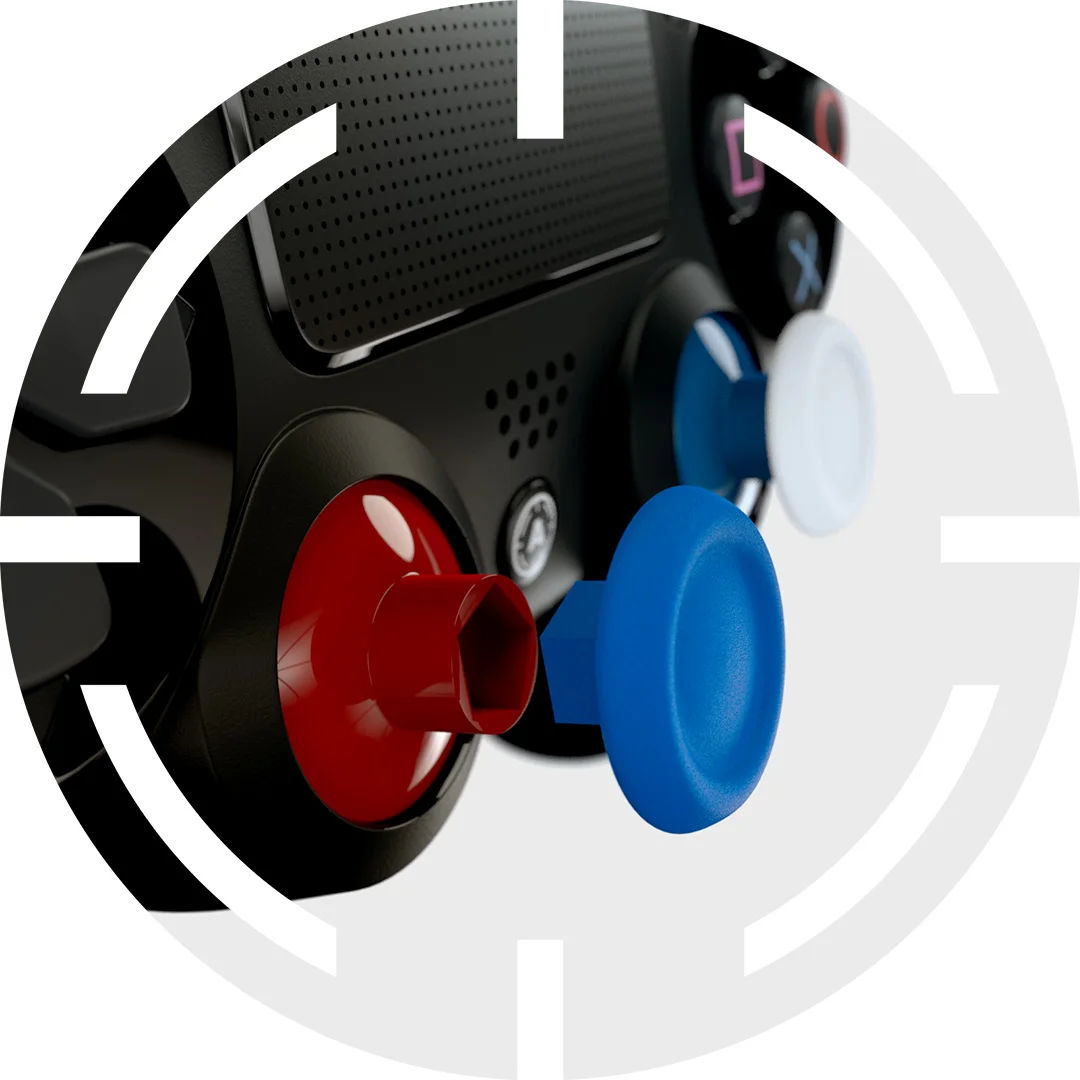 Aim Sticks
You certainly know how important analog sticks are during the gameplay – now you cannot only change their color, but even the height (small, medium and high). You can also mix and match between PS4 and Xbox top sticks. And when you get bored with one model and color, you can take it off and replace it with another!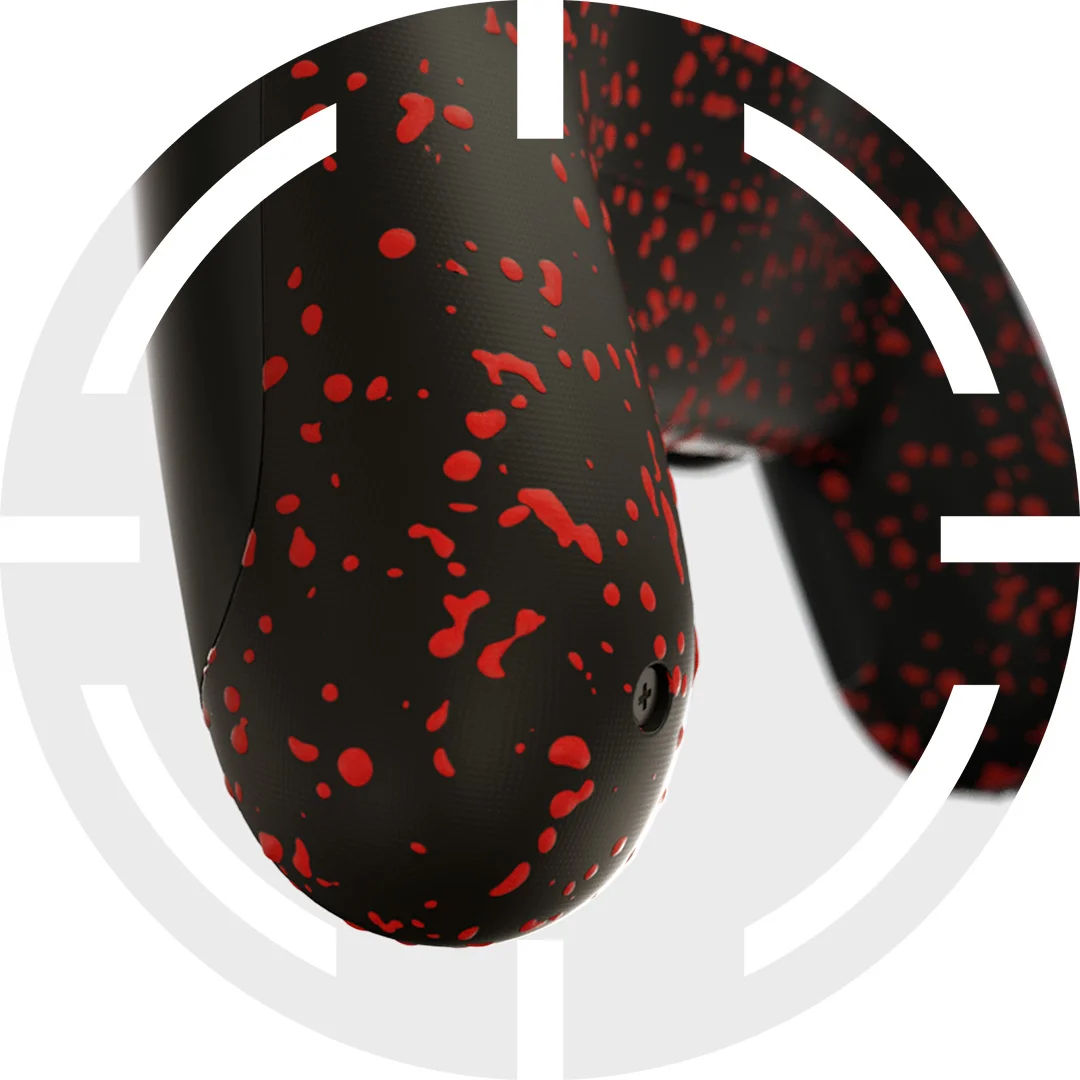 Aim Grip
How your hands feel after long gaming sessions? Tired, sore? Thats why our team at AimControllers took special care of the controller's element responsible for it's comfort…grip. Special rubbered texture makes your grip more comfortable and reliable that the AimController will not fall out of your hands. What's more – you can choose one of several colors available!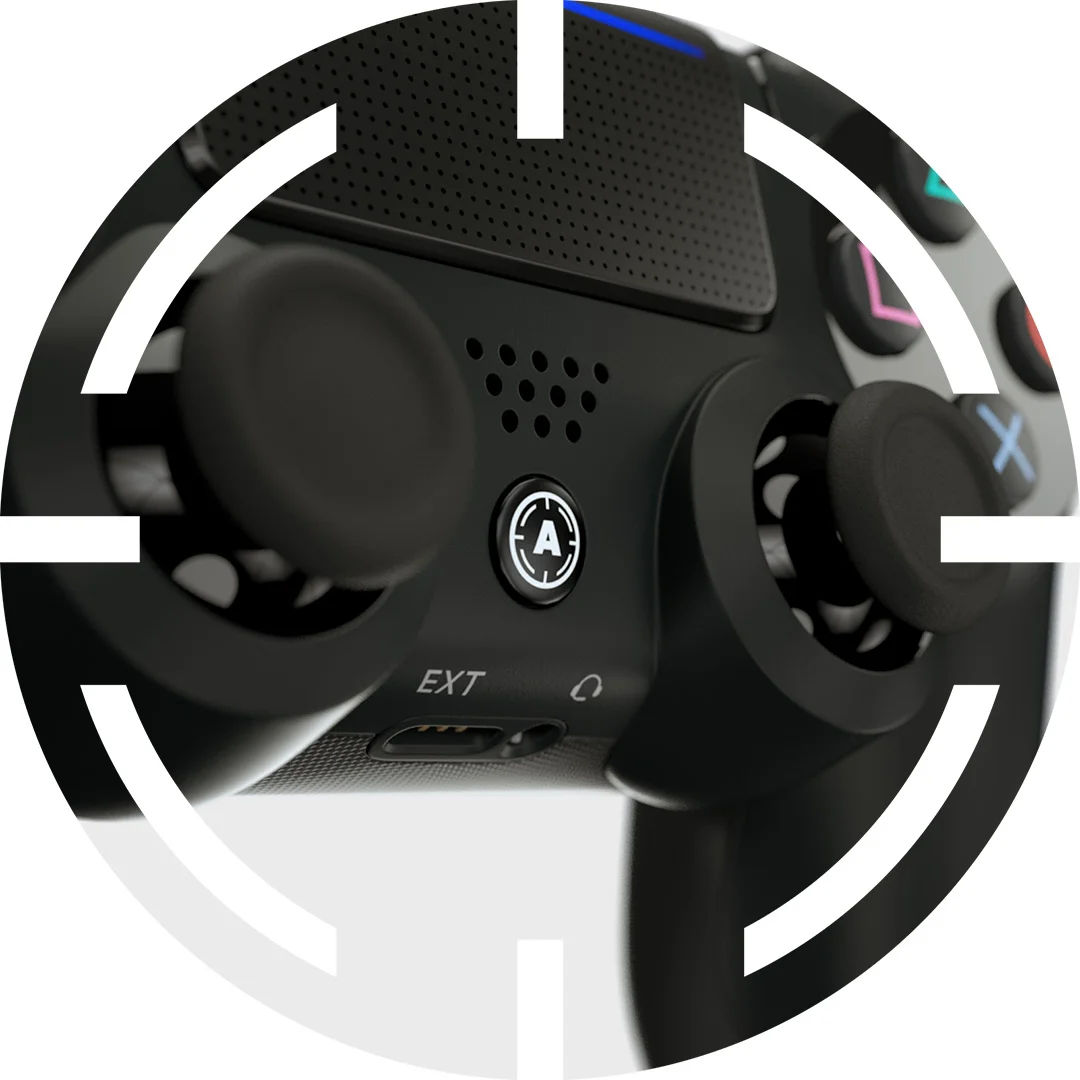 Lifetime Replacement Warranty
By choosing AimControllers' products, you can count on a lifetime replacement warranty. This means the end of worries that your controller will become malfunctioning. Our team of experts will replace all the elements covered by the Lifetime Replacement Warranty at no cost to you.