Aim ReaperZ Neon Orange Xbox One CONTROLLER
The controller in black with an orange zombie pattern is perfect for fans of this type of games. Original look is one of many advantages of the pad. The strongest point of the controller's aim is reliable operation and a lifetime warranty.
Thanks to the rubber grip that you can add, your hands do not slip on the pad, and maintaining it does not burden your hands. Aim Controls for Xbox One is a professional choice, thanks to the work done on the project by experienced players.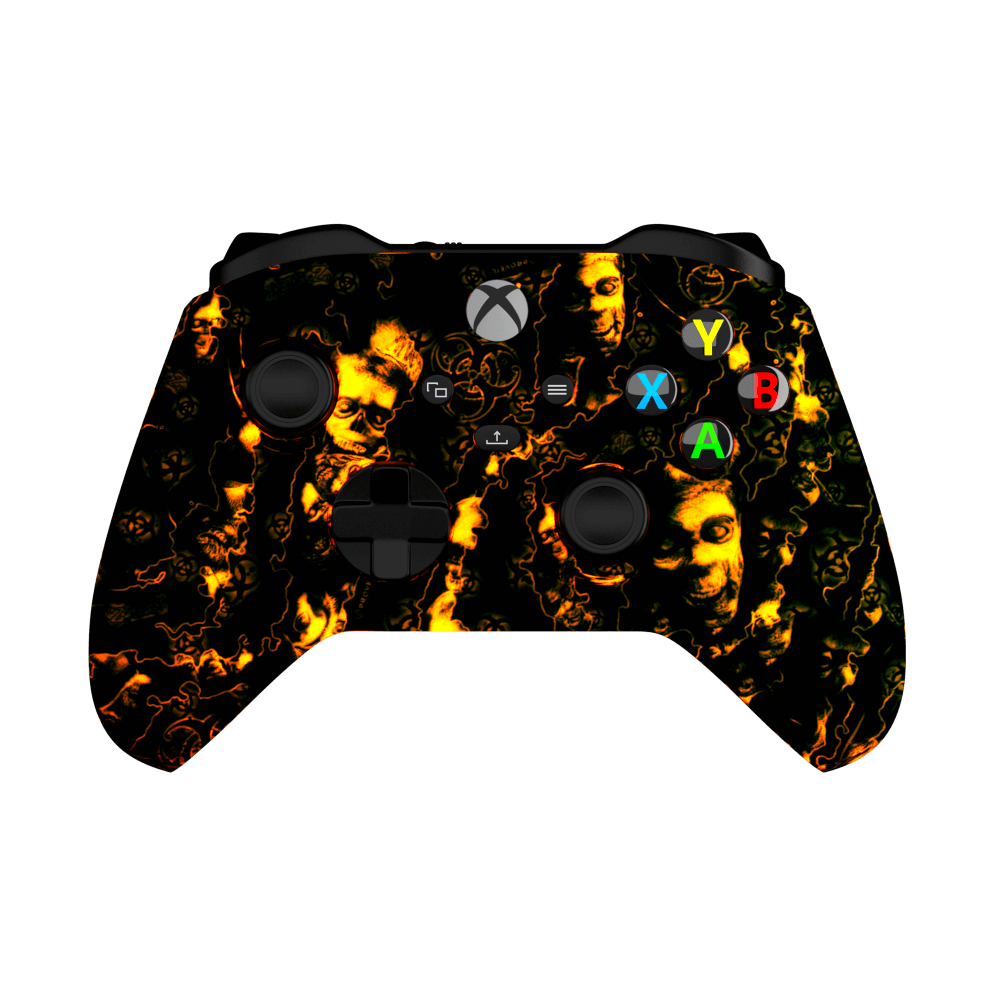 Official XBOX ONE Controller Customised by AimControllers
Experience the enhanced comfort and feel of the new Xbox Wireless Controller, featuring a sleek, streamlined design and textured grip. Plug in any compatible headset with the 3.5mm stereo headset jack. With Bluetooth® technology, play your favorite games on Windows 10 PCs, laptops, and mobile devices. After customisation process each controller is rigorously tested so quality is guaranteed.
Lifetime warranty
Designed and manufactured in Europe
Compatible with XBOX ONE and PC
Fully customizable
Modify
Customize your controller design to match your style. Please note: colors and designs may have slight differences due to the production process.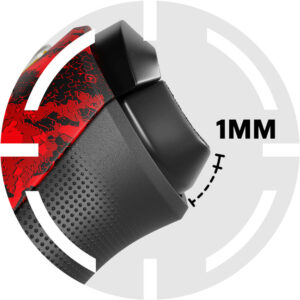 Smart Triggers / Smart Bumpers
Smart triggers and bumpers will allow you to act faster – their response time is much quicker thanks to the digital mechanism.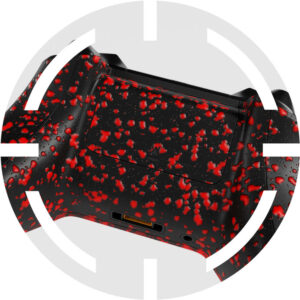 Aim Grip
Special rubbered texture makes your grip more comfortable and reliable that the AimController will not fall out of your hands.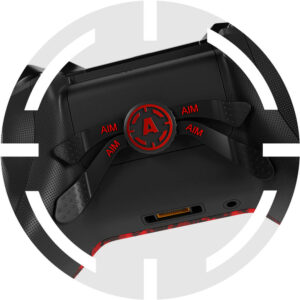 Paddles
The paddles installed at the back of the controller improve the comfort and efficiency of playing.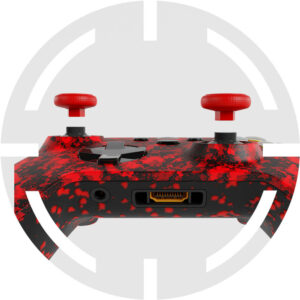 Aim sticks
Now you cannot only change their color, but even the height (small, medium and high).
What's inside the box
See what you get in your package
Original Microsoft Xbox One Wireless Controller (with LIFETIME WARRANTY)
AimControllers Microfibre cloth
AimControllers Flyers