Official Controller of Robert Lewandowski AIM x RL9 PS5 HIGHER
PRO
Dedicated to the most demanding players.
#AIMHIGHER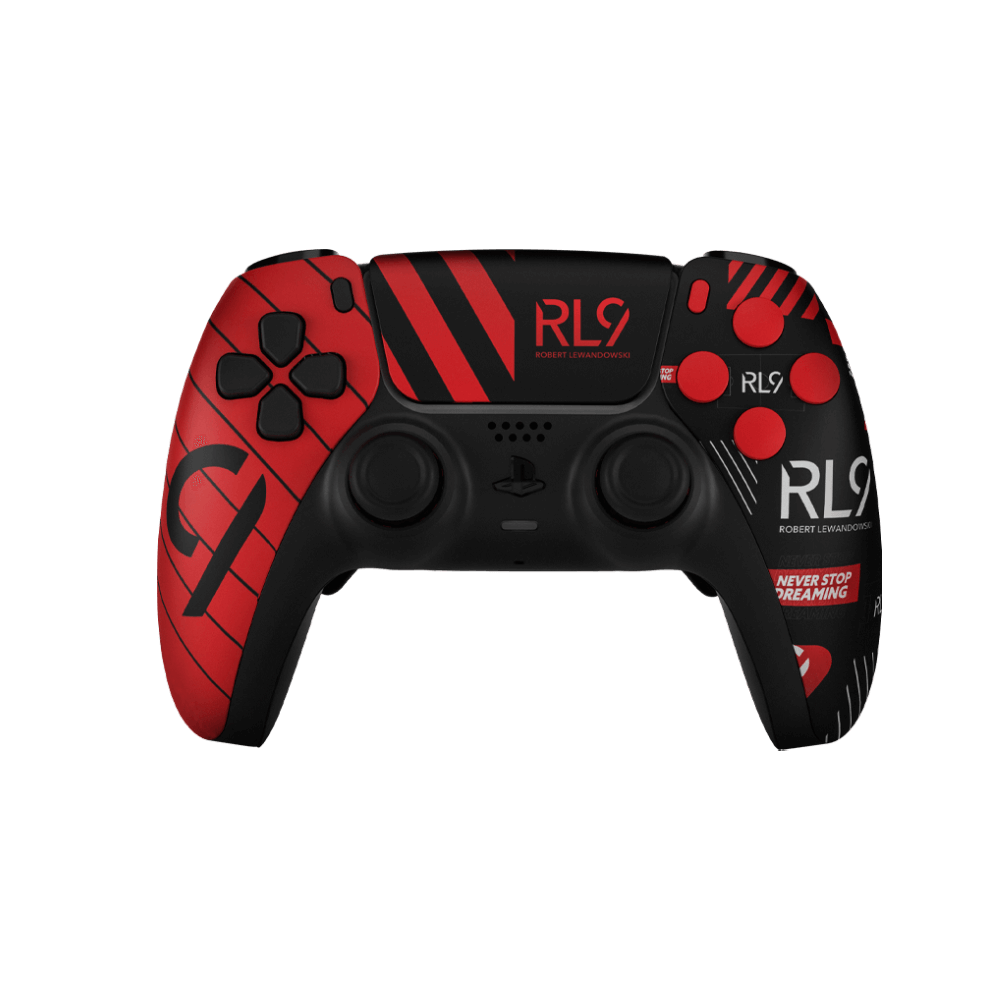 Modifications of the PS5 HIGHER

PRO

series
HIGHER PRO SERIES
Remapping Paddles
Located on the back of the controller, the remapping paddles increase comfort and gaming efficiency. Remapping makes the paddles programmable and allows you to freely assign functions to the buttons on the front panel (X, O, triangle, square, D-Pad, L3, R3, L1 & R1). Change the functions of the paddles depending on the game!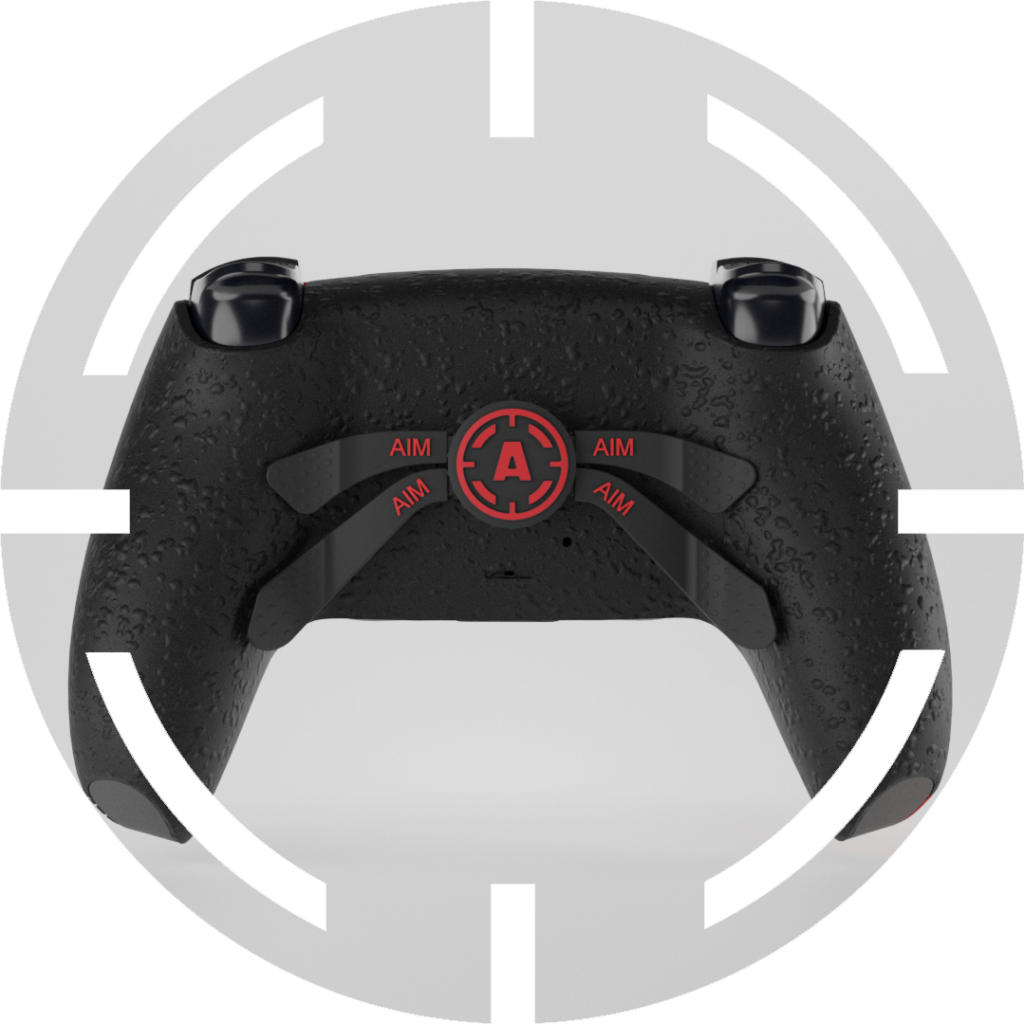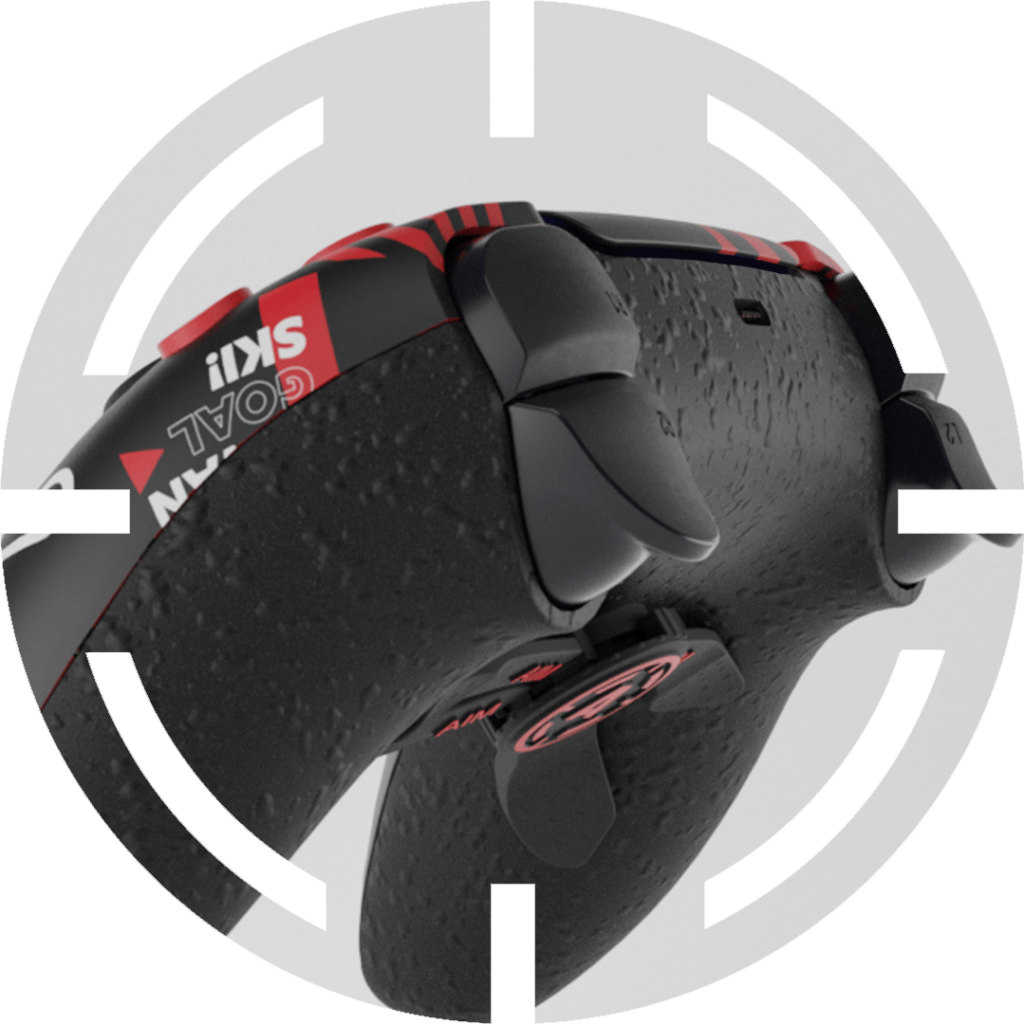 HIGHER PRO SERIES
Smart Triggers & Smart Bumpers
Digital mechanisms reduce reaction time so you gain a competitive edge. You have to feel it, the short jump and distinctive click will change every game.
Interchangeable AimStick
Use the easily interchangeable AimSticks and ensure optimal freedom of movement. The Short AimStick guarantees faster response and the High AimStick guarantees more precision. Change your AimStick to match the controller to your favourite games.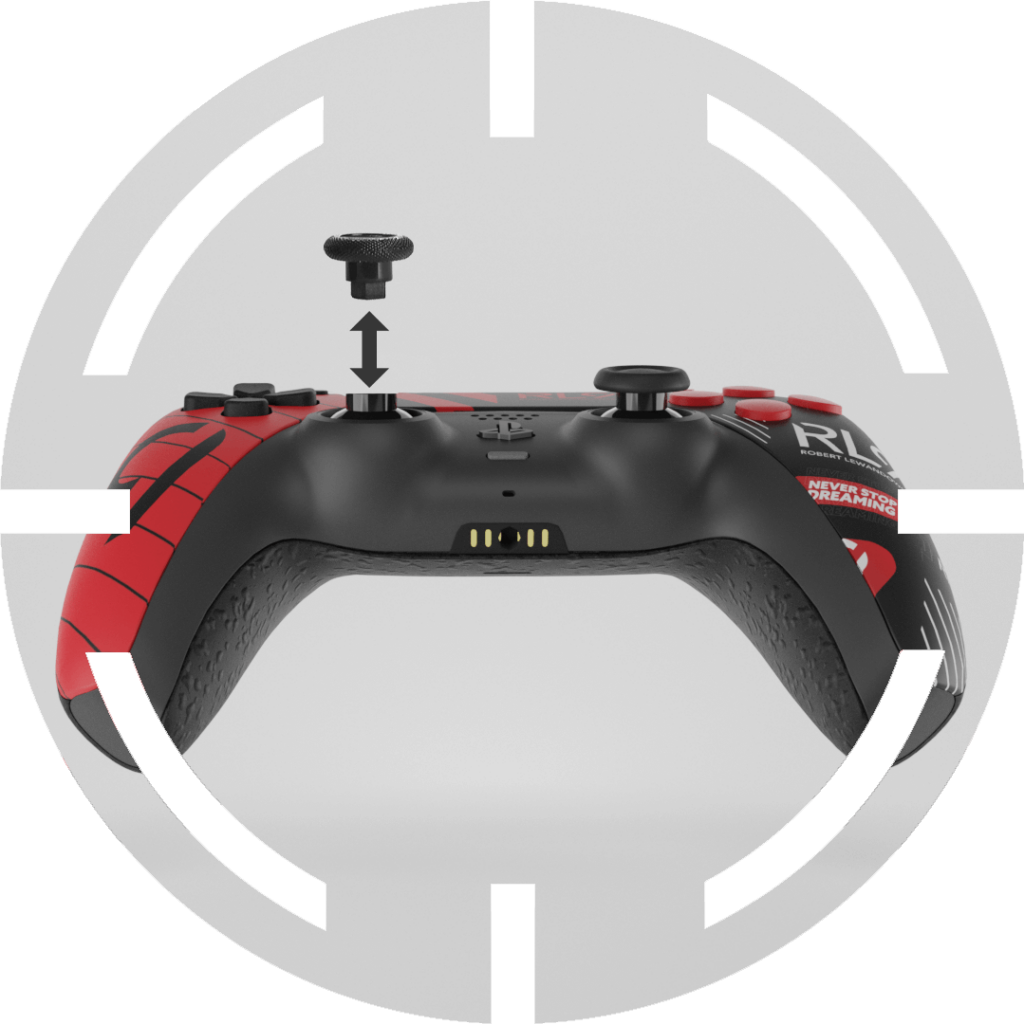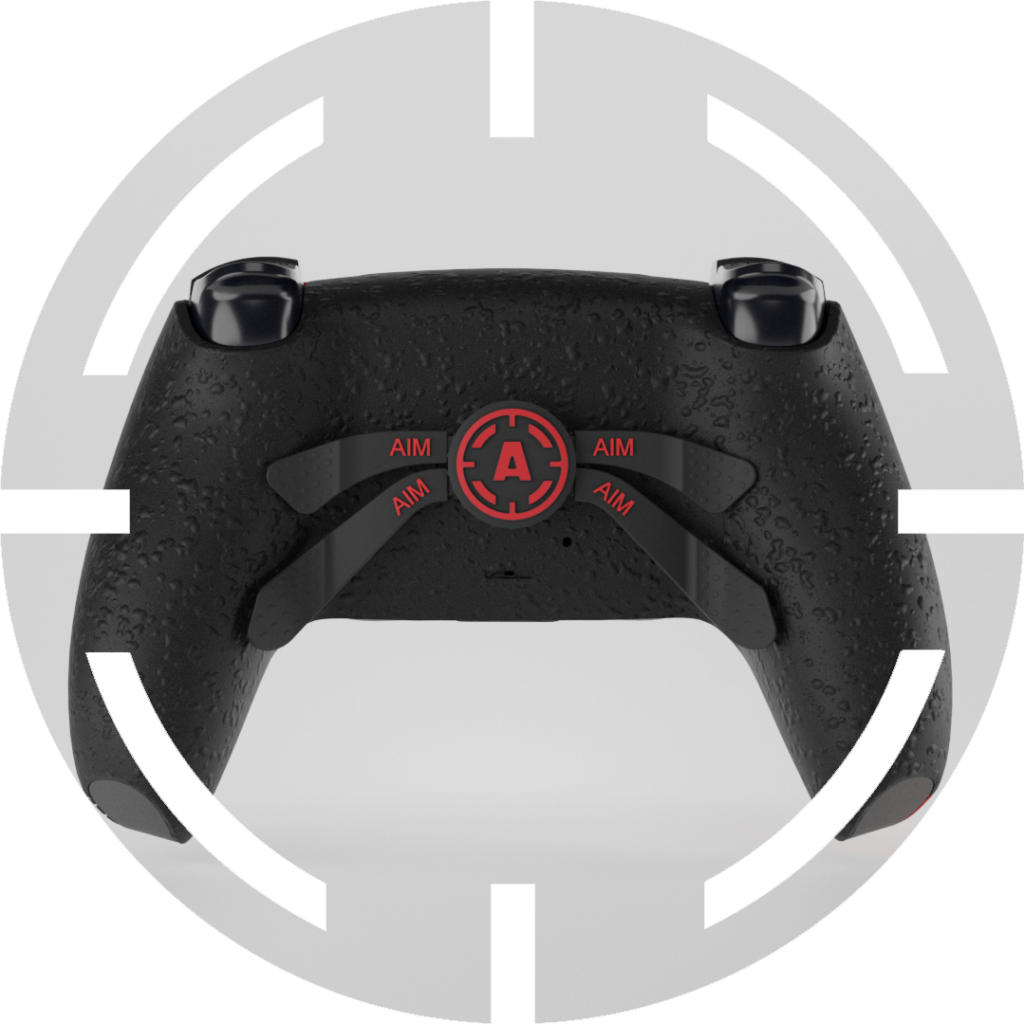 Aim Grip
Rubber, ergonomic, special coating increases comfort during hours of gaming. Moulded body parts and a non-slip system improve pad control.
Lifetime warranty
When you choose a custom controller in the AIM x RL9, you get a lifetime warranty on all modifications.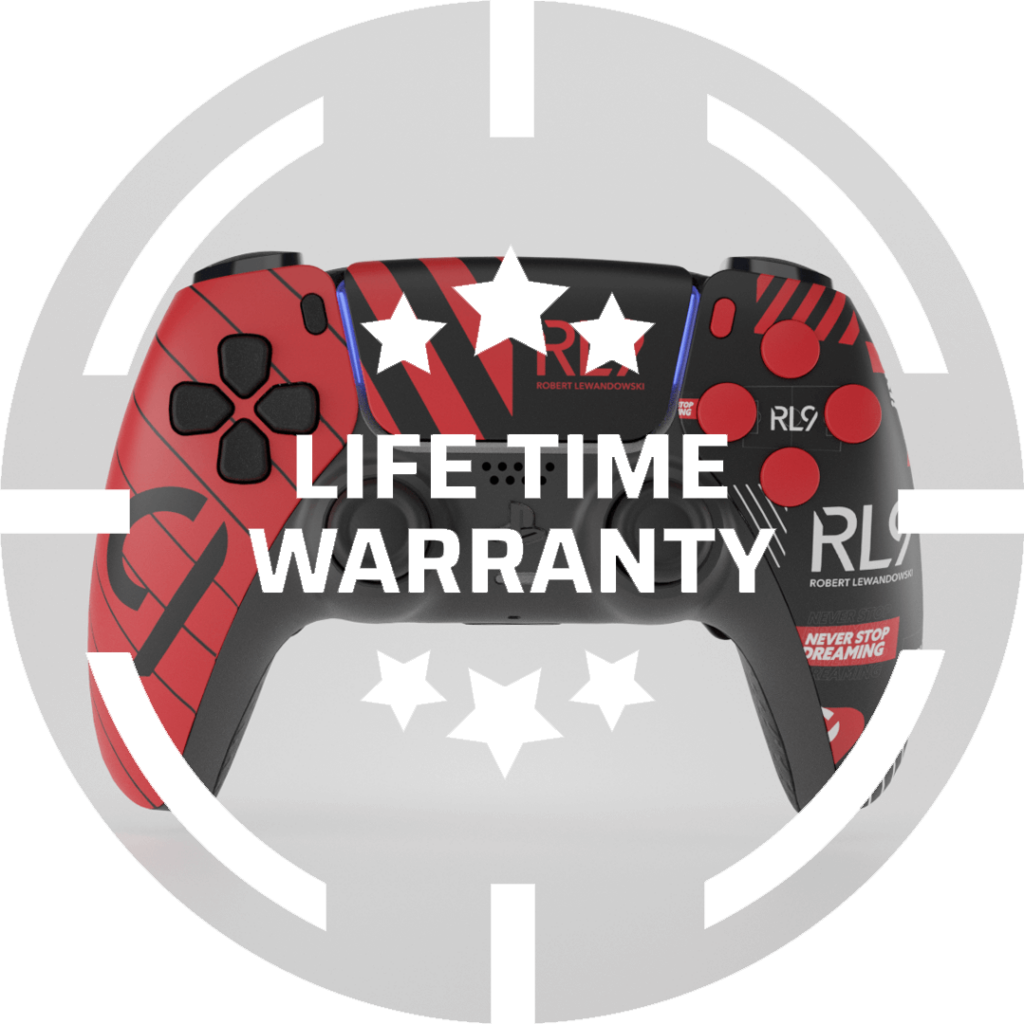 About Aimcontrollers
All our custom controllers are genuine brand new Sony/Microsoft controllers. After customisation process each controller is rigorously tested so quality is guaranteed.
Lifetime warranty
Designed and manufactured in US
Recommended by PRO players
What's inside the box
See what you get in your package:
Original Customized AimController (with LIFETIME WARRANTY)
AimControllers Flyers