PLAY EVERYWHERE
Whether you're battling out in intense multiplayer matches on console or exploring virtual worlds on PC, the controller fully personalized to your needs, will surely add an extra layer of excitement!

The paddles installed at the back of the controller improve the comfort and efficiency of playing, offering gamers a more responsive and versatile gaming experience.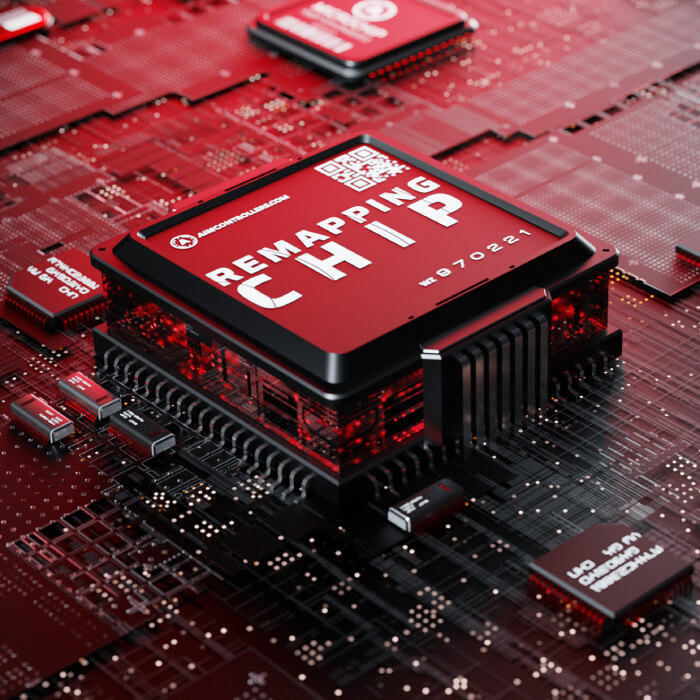 SPIDER ACTION V3
Functional back paddles with remapping chip
Thanks to the 'remapping' function, you can improve your response time during the gameplay without distracting your mind or hand layout while performing the action desired by your favorite game.
You can assign to the paddles functions of the front panel buttons – all depending on your needs. The entire process takes no longer than 30-40 seconds.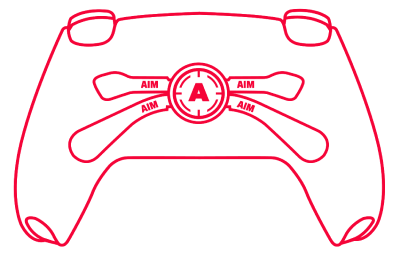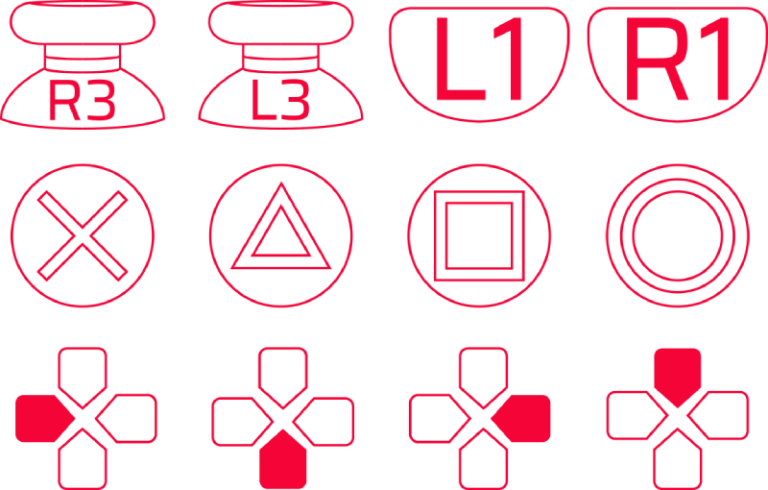 Outplay, Outperform, Outlast
Innovative PS5 controller with first ever dedicated mode change button and programmable paddles!

Thanks to a custom-designed switch, you are now in charge of your modifications!
Does your game require the original features of the triggers? Switch.
Need to improve your response time in shooting game? Switch back!
SHOOTING MODE
1mm Mouse Click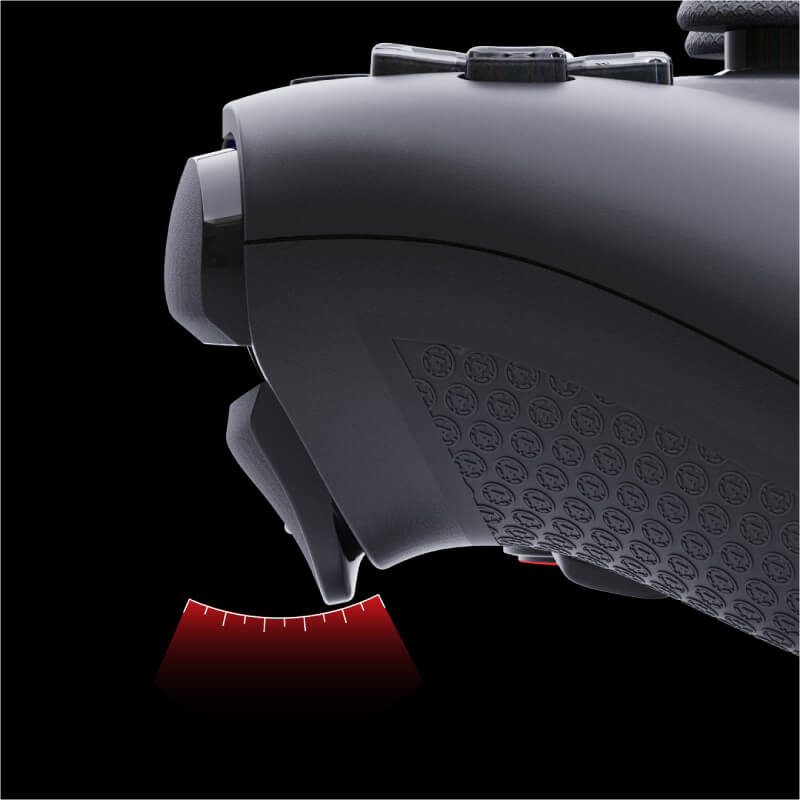 ARCADE MODE
Full Range With Adaptive Triggers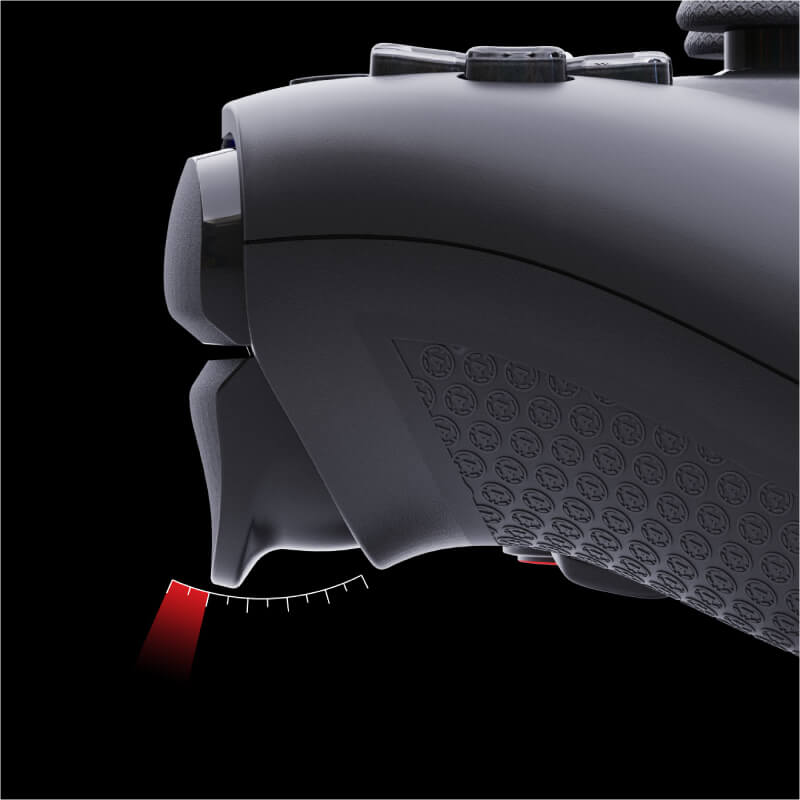 The decision is yours – enhance your gaming experience with 1mm mouse click or full range of motion with adaptive triggers!
Are you ready to upgrade your equipment to the next level?
Introducing revolutionary Snap Panels for PS5 controllers – the future of personalized gaming experiences! Elevate your gaming setup with us – where style meets performance, and the possibilities are endless!

Our Snap Panels boast super saturated, vibrant colors that won't fade or lose their luster over time. Experience gaming in a whole new light with panels that pop and look as good as the day you bought them.
With our customized AimSticks, which are designed to perfectly fit each user, you'll be sure that every move you make is isaccurate.
STANDARD STICK
Default height

medium STICK
2mm higher than default stick

High STICK
4mm higher than default stick

The new click will certainly improve your sensation and comfort during gameplay!

Digital Action & D-pad buttons replace the stock rubber membrane with a more precise "mouse click" activation button. The result is a short click and crisp sound while increasing the speed and accuracy of action and d-pad pressing.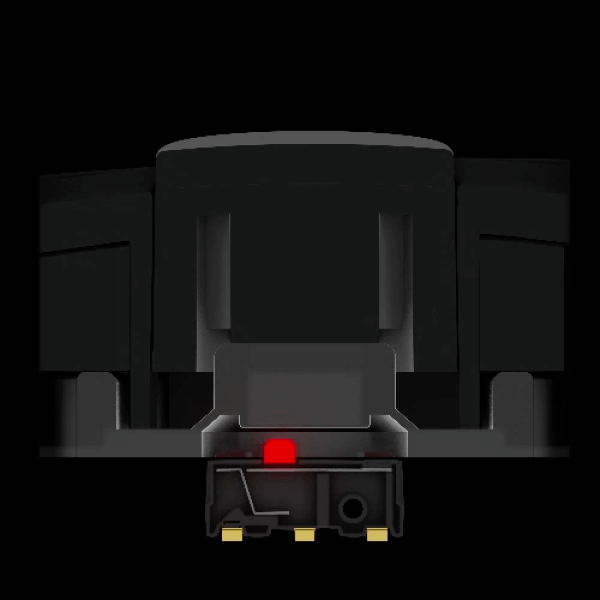 Rection time(ms)
Lower is better!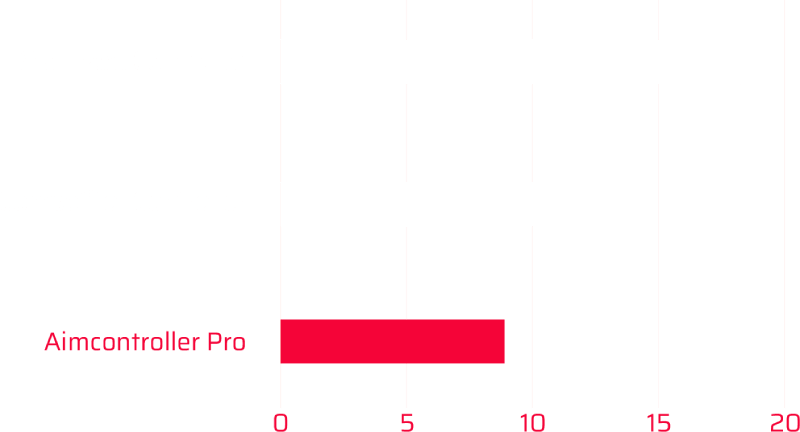 Create a fully personalized Controller customized to your needs
Over 100,000 possible design combinations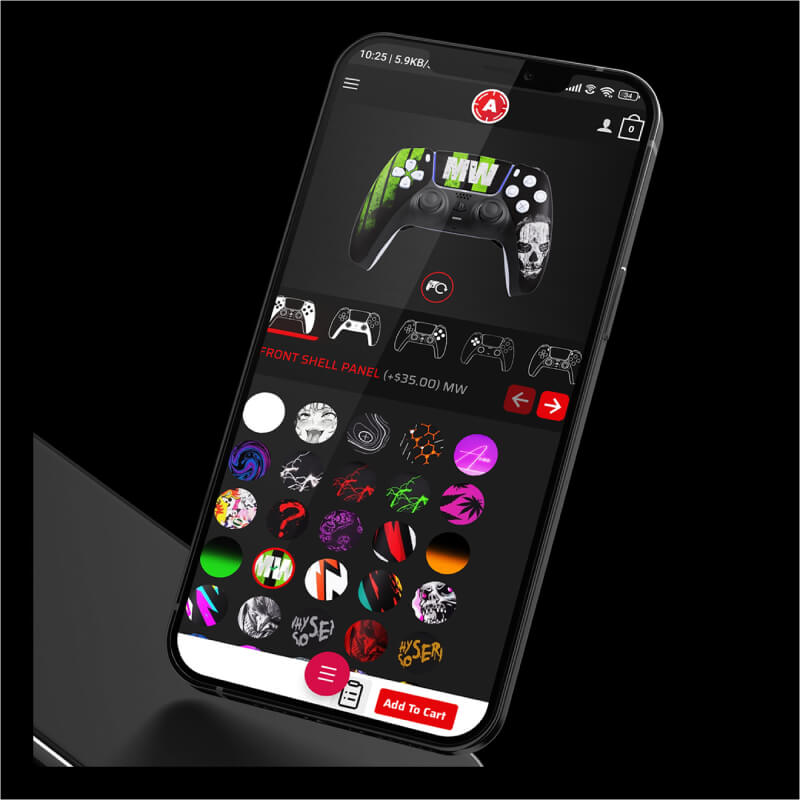 QUICK AND EASY PROCESS
Improved Performance on Mobile Devices
We are marching with the flow! Our new fully selective configurator is perfectly customized for each device.
Our configurator is designed to provide you with a choice of all possible modifications in the easiest and transparent way possible.
CUSTOMIZE NOW
Outplay, Outperform, Outlast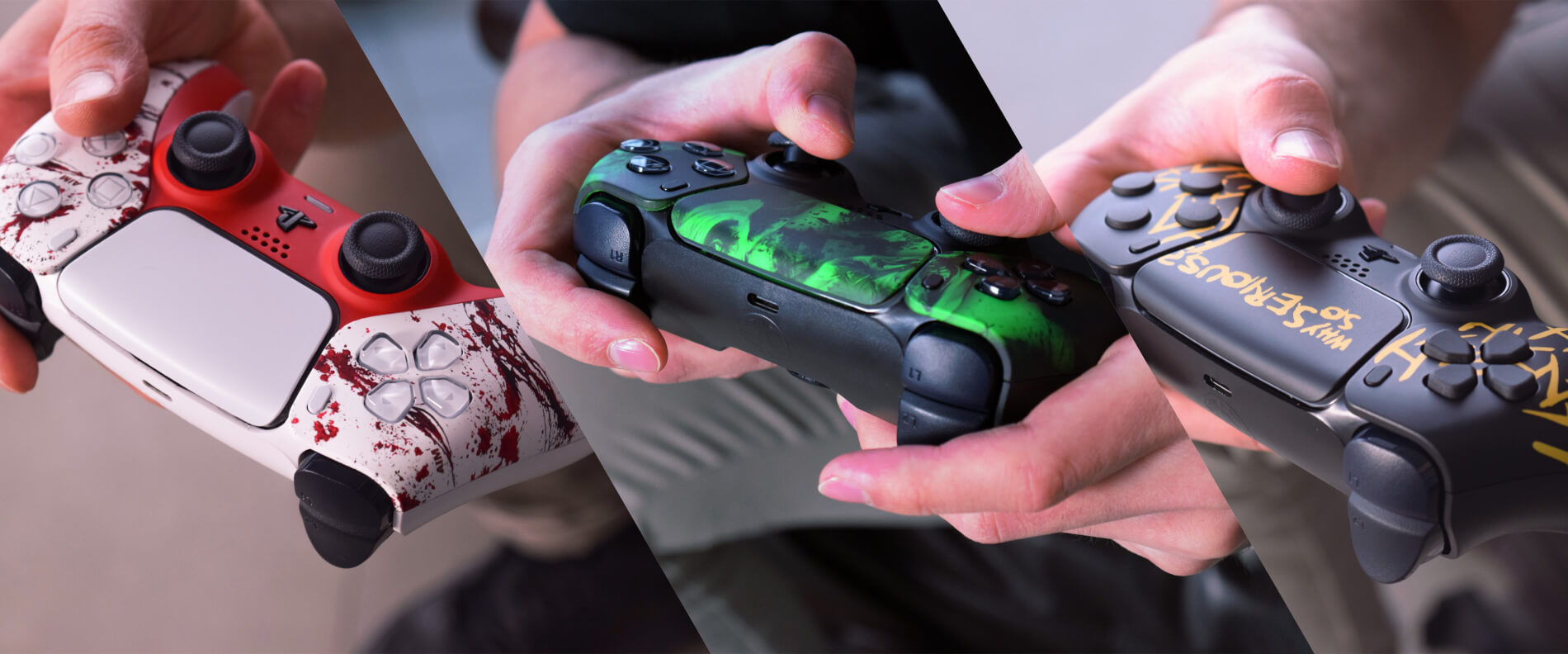 By choosing AimControllers, you can count on products that last a lifetime.
Our industry leading LIFETIME Warranty means the end of worrying about controller issues. AimControllers has you covered!!

Dozens of pre-made designs and templates
LIFETIME warranty on all customizations
Programmable Back Paddles
2 types, 3 heights, 8 colors
Built-in rechargeable lithium-ion battery (156mAh)
Six-axis motion sensing system (three-axis gyroscope + three-axis accelerometer)
Trigger Effect, Vibration and Light Indicator
USB Type-C, Stereo Headset Jack and Charging Terminals
2-point Touch Pad, Capacitive Type, Click Mechanism
Wireless: Bluetooth Ver 5.1
Wired: USB connection (HID, Audio)
What is AIM BACK PRO?
AIM BACK PRO is designed to do just that, help with grip!
Special rubbered texture makes your grip more comfortable and reliable that the controller will not fall out of your hands.
Is there any warranty service included?
Indeed!
By choosing AimControllers, you can count on products that last a lifetime.
Our industry leading LIFETIME Warranty means the end of worrying about controller issues. AimControllers has you covered!
What method is used to produce the pattern on the AimController?
Our major advantage is that the modifications are done by hand to make sure that each and every design is unique and different. Our patterns are produced by the varnishers only and are applied using the hydrographic and sublimation techniques.
Is using AimController complicated?
Rest assured that there is no complexity in using a customized controller.
You'll receive printed step-by-step instructions that will guide you through the features' process.
AimControllers provides short step-by-step instructional videos demonstrating how to use the modifications of your custom controller.
How can I customize my controller?
Our Custom-Controller Configurator gives you the option to build your own modified Controller by replacing or adding buttons, sticks, shells, colors and textures of your choice to most parts of the gamepad. Everything to your taste. These custom controllers also have programmable buttons or paddles on the back, giving you more options for how you play your games.
Can I custom my own unique design?
"If you want to stand out against repetitive patterns and feel unique, there is nothing holding you back!
Thanks to the latest technology we are able to create the design of your dreams on your controller.
In order to fulfill your custom order, do not hesitate to contact our customer support, who will guide you through the process of designing and provide you with all the possible combinations, so that you can be absolutely sure that everything you dreamed of will become reality."
React Faster, Play Better
If you're reading this, you're probably thinking about getting some new accessories for your awesome PlayStation 5 console. Do we have it right? Could it be that the standard, classic controller models do not meet your requirements? No wonder, after all, both functions and design are among the simplest and standard ones. Their appearance is universal and boring, and thus not very appealing to most gamers, who hope that if they choose a high-end product, they buy something special. The same is true when it comes to basic features such as button placement, design, as well as specificity of pads, sticks, and grips. All of these are of course decent quality, but still don't meet all expectations. Therefore, if you want truly high-quality hardware that will meet your requirements, then we recommend you to think about the option to create your own PS5 controller through the AimControllers website. This is because only then can you be sure of extremely high-quality workmanship, the best technology and components, and a perfect match to your preferences, both in terms of appearance and individual features.
Build your own custom PS5 controller
If you managed to get through our introduction, then you must have been interested in the option to build your own PS5 controller using the perks offered by AimControllers. So, if you are considering buying a personalized PS5 controller, then you should learn more about the customization features offered by AimControllers. Because what sets us apart from other companies selling personalized gaming accessories is that we offer an all-inclusive service. We allow you to fully customize your hardware, from the way it looks to the individual elements such as buttons, grips, paddles or bumpers. We do it because we pride ourselves on deep understanding of real gamers' needs, and knowing their pains and requirements. And it is from hundreds of market research studies, surveys, in-depth research and feedback from our loyal customers that we have created a remarkable tool that allows you to personalize almost every feature of your new equipment – our easy-to-use creator that enables you to build your own PS5 controller from scratch in a simple way.
Custom PS5 controllers, or how to instantly improve your game performance
Are you intrigued by the title of this paragraph? Are you thinking that these are nothing but empty words? Not at all! Buying a custom PS5 controller from the AimControllers website can indeed instantly improve not only your gaming experience, but also your results. This is due to the perfect fit of ps5 controller design and features to your needs and physical conditions. Because only with the correctly adjusted hardware can you achieve maximum performance. Your personalized PS5 controller can also be equipped with intelligent triggers and bumpers allow you to act faster, with lightning-fast digital response times that make you unbeatable in arcade games. Or you can opt for paddles installed at the back of your custom PS5 controller, improving the comfort and efficiency of playing. Besides, you can also configure your PS5 controller so that it has a perfect grip and special Aim sticks. And all this with a lifetime warranty!
Create your own Playstation 5 controller – what you can change in terms of design?
Performance isn't the most important thing for everyone, so for those who value the appeal of their hardware, we've prepared the "create your own ps5 controller design" option. On our site, you'll find a real array of colors and designs. There is something for everyone there. We have ps5 custom controller with images of characters from comic books and games, monochrome and color versions. But if you are a real creative individual, you can always design your own PS5 controller design so that your hardware is one of a kind. On such a PS5 custom controller, you can put your picture, name, match its appearance with your favorite game, movie or football team. There are tons of options, and you can do it all using our convenient design tool. Therefore, let your imagination run wild and create your own PS5 controller that will not only be durable but additionally characterize you as a person and make a great keepsake.
Create a PS5 controller with each feature that suit your preferences with AimController's tool!
As a conclusion, we would like to, once again, highlight the advantages of a custom ps5 controller for AimControllers. Every customized PS5 controller we offer is a top-quality piece of equipment, made only from the best components and using the most innovative technologies. But the benefits of a PS5 custom controller by AimControllers don't end there, because, unlike our competitors, we respond to industry best practices by offering the highest quality and customization options. With us, you can be sure of great workmanship and extraordinary design! In addition, our company offers a lifetime warranty on every product, so you'll probably agree that it's a waste not to try our services. You don't lose anything and you can get the best personalized PS5 controller that perfectly suits your needs and fits you in terms of style and design. Not to mention, you also get bragging rights – every friend will be envious of your custom-designed PS5 controller. So don't wait, just build your own PS5 controller with AimControllers! We guarantee you'll be satisfied and will never go back to the standard PlayStation 5 accessories.