These days, most console games tend to end on PC, and some games are simpler to play with a controller than a mouse and keyboard.
Several decent PC controllers adapt to different devices and help improve your game. Robust designs, multi-functional capabilities, and customization options abound. So, next, we will recommend the best controllers for PC on sale to enjoy this type of game to the fullest.
Some PC controllers also allow you to add other switches or paddles like AimControllers custom Xbox Controllers, PlayStation 4 custom controller, and PlayStation 5 custom controller, which is an excellent customizable feature.
We've been playing around with some of the best to compile a list of the most interesting and capable game controllers for PC.
What to Look for When Purchasing a PC Controller
Ergonomics
You can assume that your PC controller will be ergonomically designed so that it feels good in your hand. All smooth curves and tactile buttons. Easy to move buttons and switches. The controller is your sports kit, your means of interaction with the game. In the same way that a badminton player pays attention to his racket and a runner to his boots, you need the handle to adapt to you.
The controller will have been designed to fit the average hand. Your hands can be smaller or bigger. If the controller doesn't fit in your hand, your hand will hurt even after a short gaming session.
We analyze how the perfect gaming controller should be, and we propose interesting models.
How to Choose the Best PC Game Controller
Budget
The price can vary a lot, but whatever your budget, there will be a controller in that range that will get the job done. If money is not an option, you can have a PC Controller built to your exact specifications and finished in the color and finish of your choice.
Functionality
Focus on the features that you use in your games. How many programmable buttons do you need, or would you use? Is wireless technology important to you, for example, if you have to carry settings from one site to another? Once you have a list of certain features, it will be relatively easy to narrow down your choice to find the one (or both) PC game controllers that work for you. Then you can keep hitting your enemies, land the plane or just hang out with your friends.
Play with your favorite Xbox Controller
Many Xbox accessories work on Windows, including Xbox Wireless Controllers, the predesigned Xbox Controller, including custom AimController Xbox Series X.
Microsoft's Xbox gamepad has always been the standard for measuring other PC gamepads, and this is for a good reason. The comfortable and lightweight button layout feels natural.
The feel of pressing the shoulder button is as comfortable as putting the finger on it, and the trigger clicks, which improves the force feedback. To decrease slippage, the top of the joystick has a smooth center and sloping edges, and the Xbox guidance button has been moved up and away from the central menu button to avoid accidental input.
The predesigned Xbox controller gave up some fancy extra features and instead focused on being the best-built and most comfortable choice for all types of games. It will run natively with almost all modern PC games that support gamepads.
The latest version of the Xbox controller has a textured rear handle and supports Bluetooth, which ensures a better range and wireless support without a dongle on Windows PCs.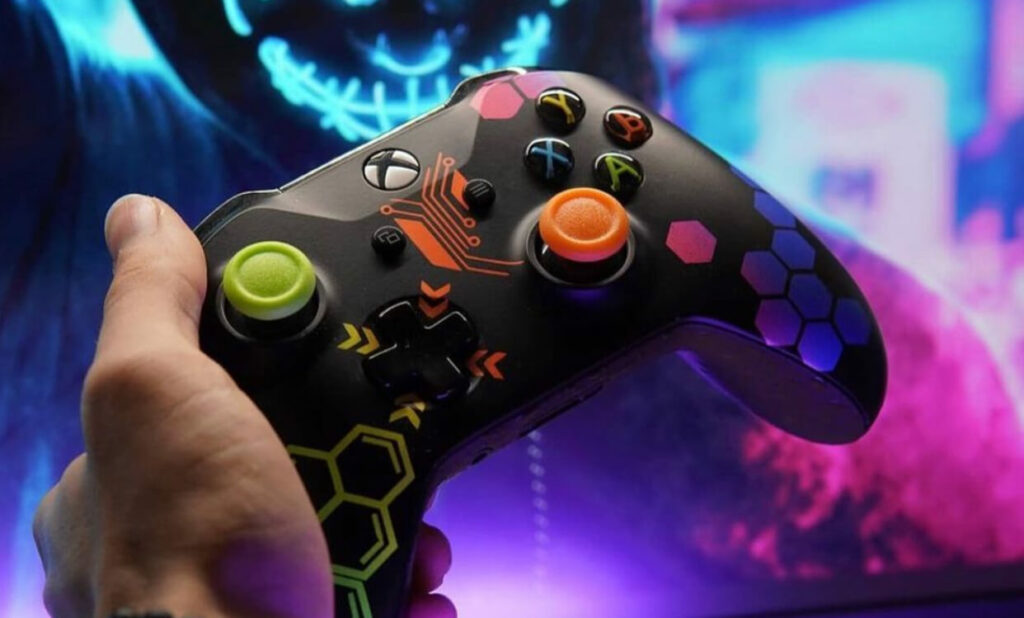 Play with your favorite PS4 controller – Sony DualShock 4
The PS4 controller, the DualShock 4, is one of the best controllers out there and a custom AimController PS4 is only that much better!
It is very comfortable with both hands, and its tactile analog joystick has enough resistance, perhaps the best steering wheel ever. Its layout and grip are more comfortable than ever, and the design of the trigger and joystick is particularly outstanding compared to the PS3.
It can also work well with Shovel Knight and Final Fantasy XIV games. And has sports technology compatible with an astonishing number of games, allowing you to guide racing games or aim at shooters by moving the gamepad, more modern games support Sony gamepads.
You can even tap the gyroscope of the DualShock 4; for example, use the motion controls to aim the gun at the shooter. However, the strange thing is that if you want to use DualShock 4 on your PC for PlayStation 4 custom controller, perhaps the best split-screen PS4 game, you need to connect it via a USB cable or use Sony's old hard drive and look for a wireless adapter.
Nevertheless, the PS4 controller and PlayStation 4 custom controller are still among the best choices for PC gamers.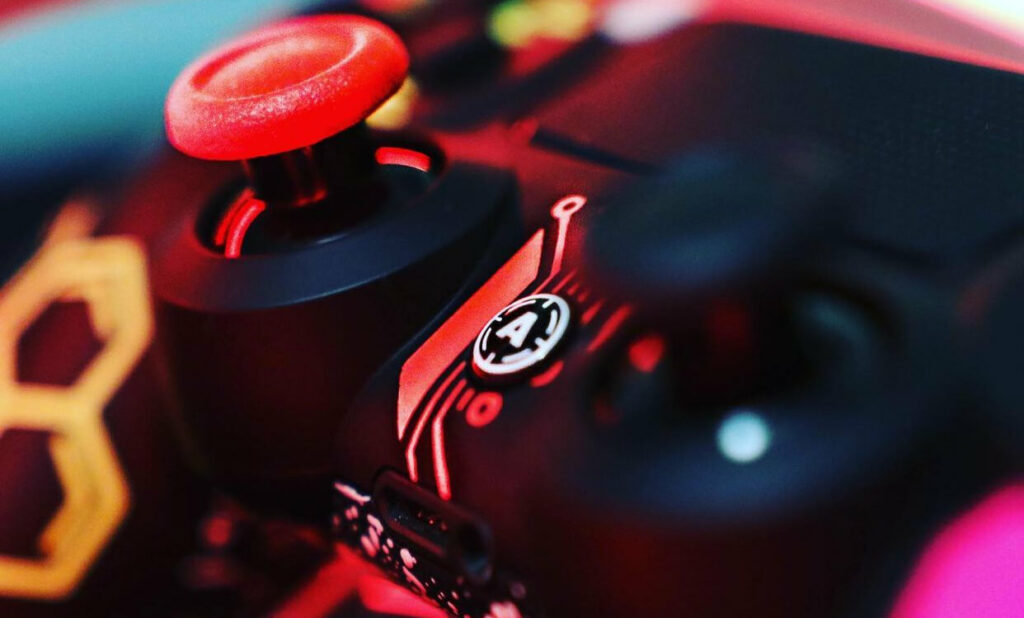 Play with your favorite PS5 controller – PlayStation Dualsense Wireless Controller
Dualsense – the name of Sony's native PlayStation 5 controller; takes full advantage of the new generation of consoles to give players a unique ultimate experience. This successor to DualShock 4 has a distinctive new appearance and a redesigned shape that makes it easier to operate, making it fundamentally better and more interesting.
It also has some next-generation advantages: the beautifully realized next-generation haptics and adaptive trigger resistance provide an opportunity to give a more immersive experience through haptic feedback. After careful development and major innovation leaps, PS5 Controller and PlayStation 5 custom controller have set a powerful new standard for gamers' PC gamepad.
You can remap by purchasing a fully customizable PlayStation 5 custom controller from AimControllers with additional buttons and the ability to assign different actions to each of the controls.