Prepare to dive into the thrilling world of gaming like never before! In this article, we explore the highly anticipated launch of EA Sports FC 24, the latest installment in the beloved FIFA series announced by the developer in 2022. We will provide you with all the essential information, from release dates to features, gameplay, licensing, and availability on Steam, and other platforms. Whether you're a dedicated football fan or a gaming enthusiast, this article serves as your comprehensive guide to the upcoming release of EA Sports FC.
 EA Sports FC 24 — Release Date and What to Anticipate
Discover the release date of FC24, a new football video game available on PS5, PS4, Windows, Xbox One, and Xbox Series X/S.
When Can You Experience the New FIFA Gaming Revolution?
As per EA's announcement on July 13th, the highly awaited EA Sports FC 24 is scheduled to launch on September 29, 2023, contrary to the expected 2024 release date. This exciting news has generated waves of enthusiasm among football and gaming enthusiasts alike. As the latest addition to the FIFA series, FC24 is poised to bring groundbreaking changes to the virtual football universe, promising an immersive experience like never before. Whether you're a seasoned football gaming veteran or new to the franchise, this release guarantees an unparalleled level of excitement.
Elevating FIFA Gaming to New Heights: What's Fresh in Gameplay?
With each new iteration, the FIFA series has consistently aimed to enhance gameplay mechanics, providing a more realistic and engaging experience for players. FC 24 is no exception, introducing a variety of new animations, tactical features, and improved player movements. The introduction of Hypermotion V Technology holds the promise of ushering in a new era of fluid and lifelike animations, ensuring that every pass, shot, and tackle feels more authentic than ever.
Beyond the Pitch: Exciting Innovations in EA Sports FC 24
FIFA 24 isn't solely about on-field action; it offers a multitude of features catering to both casual and competitive gamers. From the evolution of Pro Clubs to the integration of tactical innovations, the game delivers a well-rounded experience. Additionally, partnerships with major brands like Adidas and Nike add a new layer of authenticity to the virtual soccer world.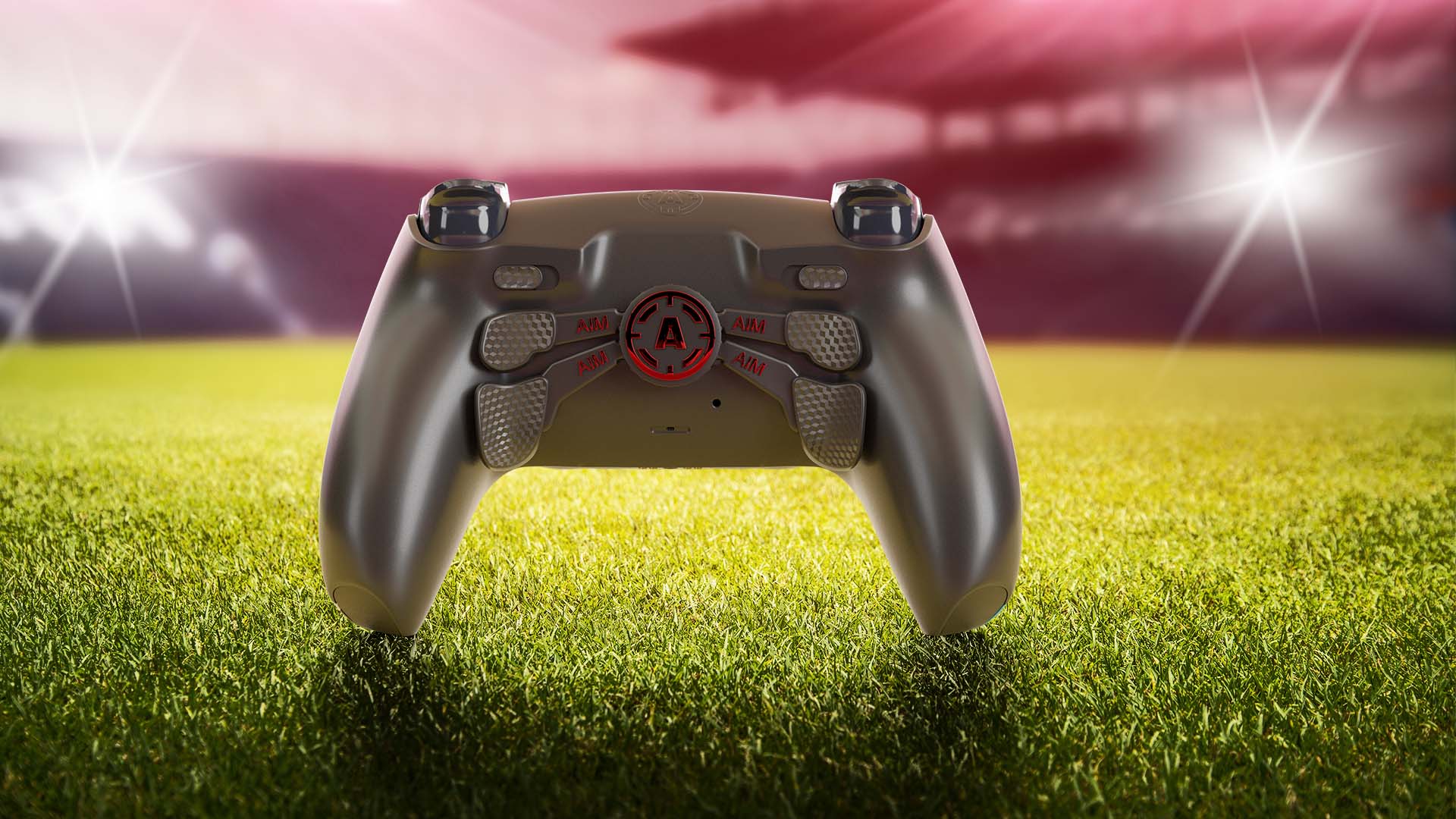 Platform Availability and Early Access
EA Sports FC 24 is set to launch on various platforms, ensuring that football enthusiasts worldwide can partake in the excitement. It will be accessible on gaming consoles such as PlayStation, Xbox Series X|S, and PC, making it available to a wide range of gamers. Furthermore, players can look forward to early access options, allowing them to dive into the game before the official release date.
FIFA's Evolution: From FC 23 to EA Sports FC 24
The journey from FIFA 23 to EA Sports FC 24 signifies a significant leap in terms of gameplay and graphics. The franchise's commitment to continuous improvement is evident, and fans can anticipate an experience that not only builds upon the success of its predecessor but also introduces new elements that will leave them captivated.
Witness Gameplay in Action.
The Power of the Frostbite Engine
One of the driving forces behind enhanced graphics and realism in FIFA is the potent Frostbite Engine. This cutting-edge technology is responsible for creating stunning visual effects, realistic player models, and immersive environments that transport players directly onto the pitch. The engine ensures that every match in FC24 is an unforgettable experience for gaming enthusiasts, presenting an ideal opportunity to customize your own PS5 controller to match its intricacies and boost your performance.
Innovations in Career Mode and Beyond
FIFA 24 goes beyond the thrill of matches by introducing innovations in career mode, enabling players to delve into the strategic and managerial aspects of football. Whether you aspire to lead a club to victory or manage your ultimate team, the game offers intricate details catering to every football aficionado's dreams.
Exploring Volta Mode in Depth
Volta Mode, renowned for bringing the spirit of street football to the virtual realm, receives a refreshing update after nearly 30 years. Players can anticipate new locations, enhanced customization options, and gameplay mechanics that capture the essence of street football. Get ready to showcase your skills in this electrifying mode that celebrates the raw passion of the beautiful game.
Global Community and eSports Integration
FIFA has not only captured the hearts of football fans but has also embraced the world of online gaming. With FC, the integration of eSports is expected to become even more significant, fostering a competitive environment for gamers worldwide. The community's involvement in tournaments, leagues, and events adds another layer of excitement to the gaming experience.
 EA Sports FC 24 — Conclusion
In summary, EA Sports FC 24 marks a new era in the gaming world. With improved gameplay, exciting new features, and a commitment to delivering an immersive experience, FC 24 promises to be a game-changer. Whether you're a seasoned player or a newcomer to the franchise, the game's rebranded approach, interactive features, and eSports integration ensure there's something for everyone to enjoy. Prepare to try out your personalized PS5 controller in matches featuring top teams like FC Barcelona or Bayern Munich.
Key Takeaways:
EA Sports FC 24 is set to release on September 29, 2023, ushering in a new era of FIFA gaming.
The game features enhanced gameplay, animations, and the introduction of Hypermotion V Technology for a lifelike experience.
New features, such as improved Pro Clubs and partnerships with major brands, enhance the game's authenticity.
FC 24 will be available on platforms including PlayStation, Xbox Series X|S, and PC, with early access options.
The Frostbite Engine powers the stunning graphics and realism in the game.
Innovations in career mode, Volta Football, and eSports integration make FC 24 a well-rounded gaming experience.
An exclusive interview with Andrew Wilson, EA's CEO, sheds light on the franchise's future and commitment to excellence.