With Black Friday around the corner, we've curated a comprehensive guide to assist you in exploring the finest PS5 accessories, complete with the most thrilling Black Friday bargains. Whether you're a devoted gamer or a more casual player, this article is a treasure trove of insights to keep you one step ahead. So, let's delve deep into each of these topics to navigate the universe of PS5 accessories in 2023 and acquire the knowledge to optimize your Black Friday savings.
What's the Fuss About 2023 Black Friday PS5 Deals?
2023 is poised to be a year brimming with promise and excitement, especially for gaming aficionados. Among the events that pique the interest of ardent gamers is Black Friday. It's that time of year when you can seize some of the most attractive discounts on your preferred gaming equipment, including PS5 accessories. If you've been biding your time to elevate your gaming setup or searching for that impeccable gift for a fellow gamer, make sure to circle Black Friday on your calendar.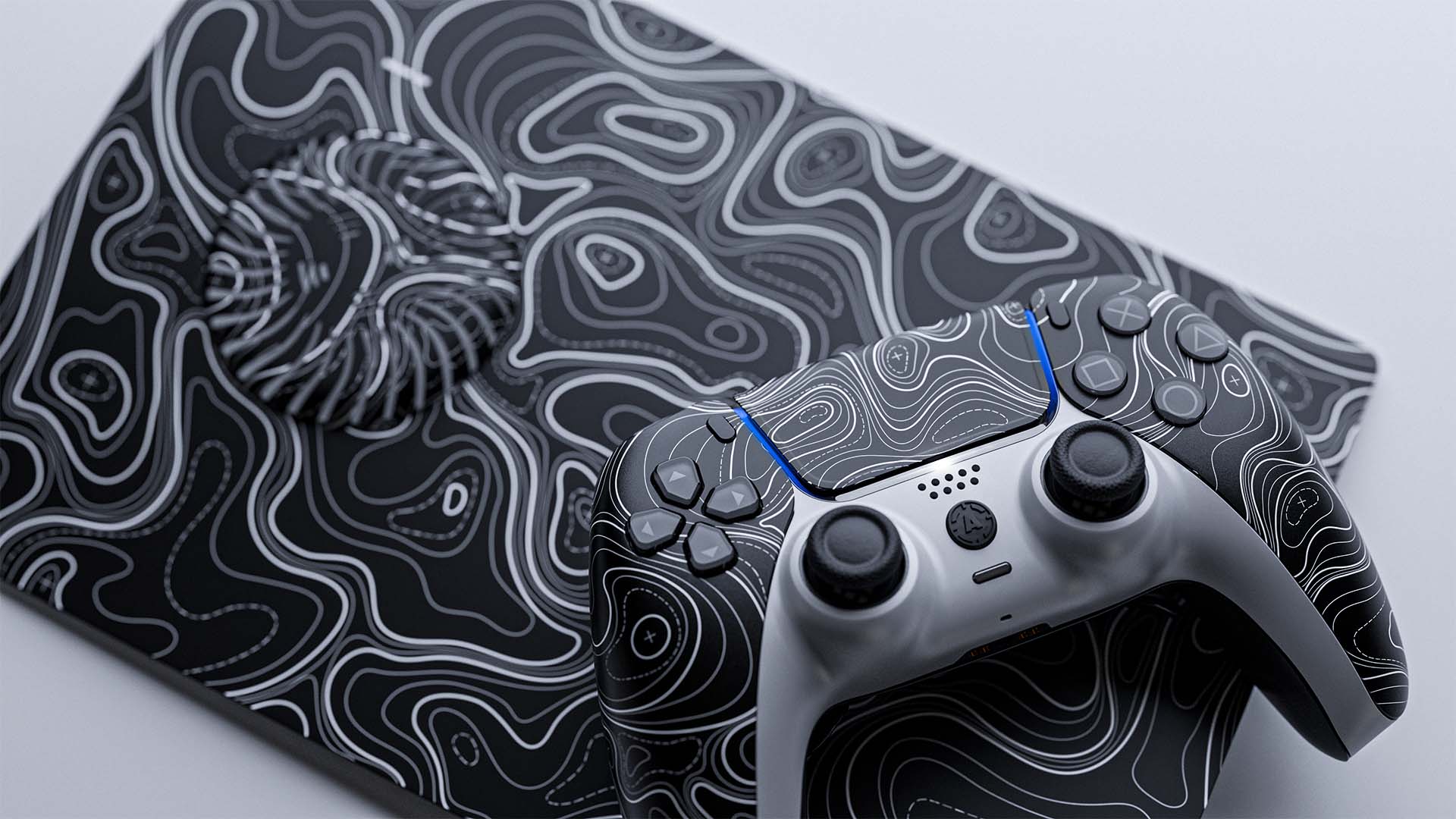 The PS5 has already left a significant imprint on the gaming world, thanks to its cutting-edge features and immersive gameplay. To fully savor the gaming experience, you'll want to explore a myriad of accessories that complement your console while keeping an eye on your budget. Black Friday 2023 is anticipated to bring you some of the most alluring deals on these accessories, enabling you to elevate your gaming journey without putting a strain on your finances.
Essential Add-Ons for Your PlayStation in 2023
To optimize your PS5 in 2023, you'll want to equip yourself with an array of essential add-ons. These items are meticulously crafted to enhance your gaming adventure and provide added convenience. Here's a glimpse of some indispensable PS5 accessories you should have on your radar:
Controllers: Having an extra PS5 controller on standby is a prudent move, especially if you frequently engage in multiplayer gaming with friends or family.
Console Stand: A robust stand ensures your PS5 remains stable and properly ventilated.
Headset: A high-quality headset with an integrated microphone guarantees crystal-clear communication with your online gaming comrades and immerses you in superior audio.
PlayStation Games Stand: This accessory is a splendid choice to display your prized collection of PS5 and PS4 games. Let your assortment of Call of Duty, Ghost of Tsushima, or God of War titles captivate every guest to your gaming sanctuary.
SSD: Boost your storage capacity and slash those agonizing load times with a solid-state drive.
DualSense Charging Station: Keep your controllers ever-ready for action with a charging station. You can procure them directly from the official manufacturer or explore the offerings from third-party brands. Don't forget to explore the possibilities presented by AimControllers.
In the following sections, we'll embark on a detailed exploration of each of these accessories and provide valuable insights on where to unearth the most attractive Black Friday deals in 2023.
Unlocking the Best PS5 Controller Deals in 2023
One of the paramount PS5 accessories you'll want to secure in 2023 is an additional controller. Whether you're immersed in a multiplayer showdown, sharing your PS5 with family members, or simply aiming to have a spare at the ready, having an extra controller is a wise strategy. But how do you go about discovering the prime deals on PS5 controllers?
When embarking on your quest for Black Friday deals on PS5 controllers, ensure you cast a discerning eye over renowned retailers such as Best Buy, GameStop, and Amazon. These establishments often roll out substantial discounts on gaming accessories during the Black Friday bonanza. Additionally, don't overlook the offerings on the AimControllers website – they're gearing up to unveil some enticing price cuts. Keep tabs on their Black Friday promotions and online portals to stay abreast of the freshest deals.
Elevate Your Gaming Odyssey with Elite PS5 Console Accessories
The PS5 console stands as the linchpin of your gaming realm, and you can amplify its capabilities with an assortment of accessories. Alternatively, you may contemplate the new PS5 Slim or explore more compact alternatives. Here's a glimpse of some top-tier PS5 accessories to keep on your radar:
Console Stand: A meticulously crafted stand guarantees that your PS5 maintains rock-solid stability and optimal ventilation, thwarting any overheating concerns.
Cooling Fan: Amplify the cooling efficiency of your console to ensure it operates at peak performance.
Vertical Stand: If you're inclined toward a vertical setup for your PS5, a vertical stand becomes indispensable for ensuring rock-solid stability.
Dust Covers: Safeguard your console against dust and debris when it's not in active use.
These accessories not only elevate the performance and durability of your PS5 but also infuse a dash of aesthetic charm. Black Friday stands out as the golden opportunity to invest in these accessories, as you can anticipate encountering them at a fraction of their standard prices.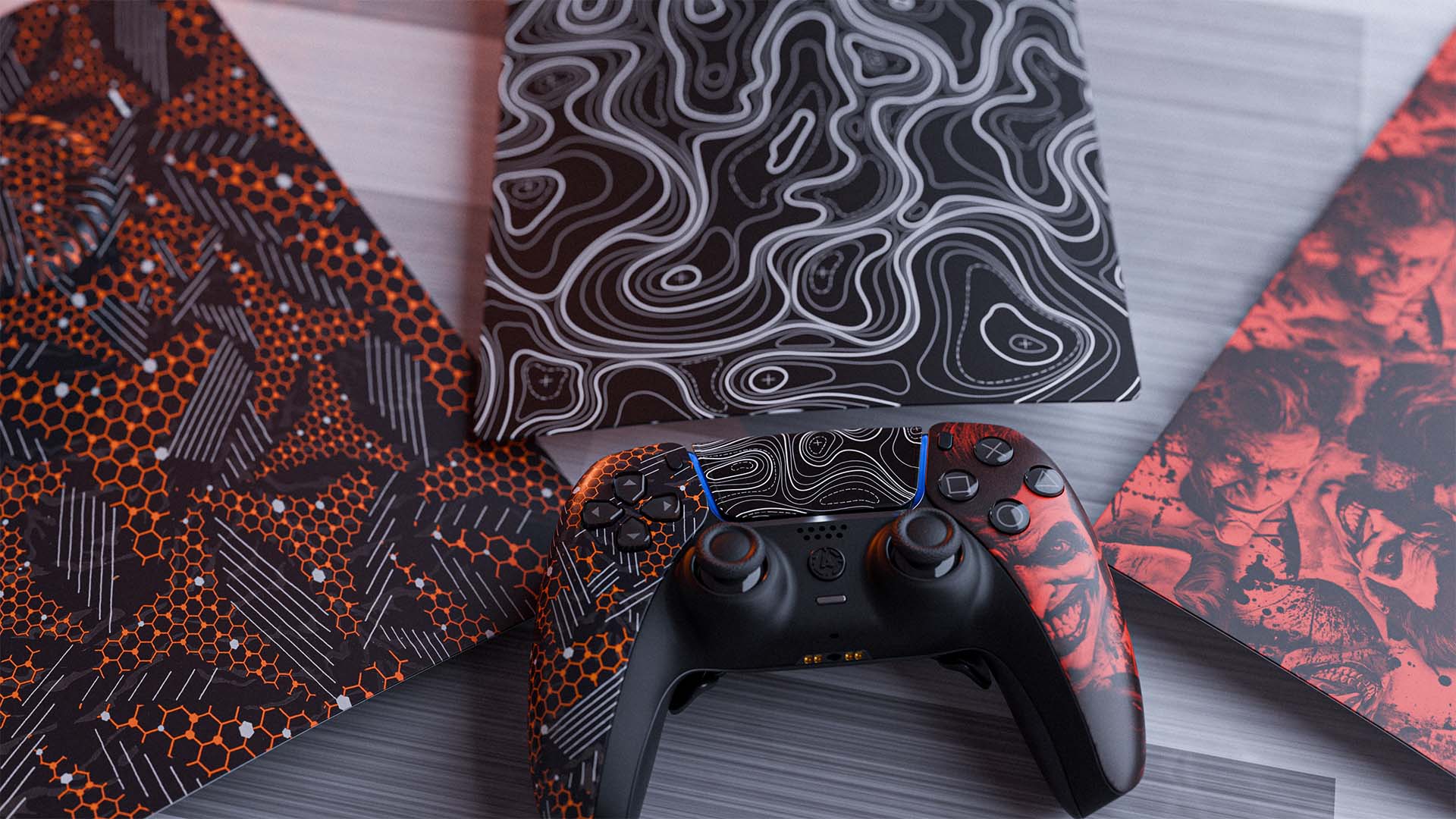 Dive into Supreme Soundscapes: The Optimal PS5 Headset in 2023
Audio quality is a pivotal facet of gaming, and a premium headset has the potential to propel your gaming adventure to remarkable heights. In 2023, you'll have a range of options when it comes to securing the ultimate PS5 headset that guarantees an immersive auditory experience and flawless communication with your gaming allies. Take note of the following key features when cherry-picking a headset:
Wireless Connectivity: Wireless headsets confer the liberty of unrestricted movement and banish the clutter of wires from your gaming precinct.
Haptic Feedback: A select array of headsets introduces haptic feedback, introducing a tactile dimension to your gaming escapades.
Battery Life: If you're predisposed to lengthy gaming sessions, a headset with an extended battery life is a non-negotiable.
Black Friday represents a prime occasion to explore discounts on these top-quality headsets. Be on the lookout for markdowns on distinguished gaming headset brands such as Sony, SteelSeries, and Astro.
Enhance Your PS5 Storage with Premium SSDs
With the ever-expanding trove of games available for the PS5, concerns about storage capacity begin to loom large. The silver lining is the prospect of boosting your console's storage capacity with a compatible SSD. A high-performance SSD not only ushers in additional space for your games but also ushers in quicker load times, ensuring that you spend less time waiting and more time gaming.
In 2023, the finest PS5 SSDs deliver impressive read and write speeds, with some incorporating exclusive features such as supplementary cooling mechanisms to stave off overheating. As you set your sights on scoring a PS5 SSD deal on Black Friday, pay heed to renowned brands such as WD Black, Samsung, and Kingston, known for their high-quality SSD offerings.
The Ultimate Guide to PS5 Headset Deals on Black Friday
As Black Friday inches closer, it's paramount to embark on your preparations for the foremost deals on PS5 wireless gaming headsets. To assist you in your pursuit of the perfect headset at the right price, we've collated a few salient tips:
In the lead-up to the grand day, engage in meticulous research to pinpoint headsets that align with your requirements and budget.
Compile a roster of the headsets that have caught your eye and allocate a budget to each one.
Stay attuned to the latest developments in the gaming realm and announcements related to early Black Friday deals and markdowns.
When Black Friday dawns, juxtapose headset prices from various retailers to ascertain that you're securing the most enticing deal.
Some retailers furnish bundles that encompass supplementary accessories or content in conjunction with your headset acquisition.
Seize the Best PS5 Controller to Gain the Edge
The controller emerges as your primary interface with your PS5, thus making the selection of the optimal controller a factor of profound consequence. In 2023, a slew of controllers tailored to cater to diverse gaming styles and preferences await your exploration. When embarking on your quest for the finest PS5 controller, give due consideration to the following attributes:
Triggers: Unleash a more responsive and dynamic gaming experience with controllers that introduce intelligent triggers.
Haptic Feedback: Experience gameplay with precise and immersive feedback courtesy of controllers that boast haptic feedback functionality.
Audio Features: Certain controllers incorporate built-in audio features that uplift sound quality and communication.
Battery Life: Prolonged battery life equates to fewer disruptions during your gaming sessions. Sony's DualSence and DualShock controllers, for instance, offer approximately three hours of gameplay on a single charge.
Procuring the perfect PS5 controller for your distinctive gaming style is an endeavor that's facilitated during Black Friday. Expect a diverse array of controllers up for grabs, including those hailing from Sony as well as enticing third-party alternatives.
AimControllers' Black Friday Controller Deals and Beyond
Are you growing weary of standard color choices such as cosmic red, nova pink, starlight blue, and midnight black? If so, take a breather from the official PS5 controllers and journey towards something exceptional—a personalized PS5 controller from AimControllers, replete with a USB input, special AimGrip coating, adaptive Triggers and Bumpers, and an extensive range of available designs and colors to transform your experience of playing new PS5 games into sheer delight. Those who've dabbled with personalized controllers will attest to the substantial value they offer!
This year, we're poised to surpass the achievements of the previous Black Friday by slashing the price point of PS5 accessories even further. Beyond PS5 controller deals, our catalog encompasses user-friendly PS5 controller snap panels, PS5 covers, and top-tier controllers for Xbox One, thus affording you an array of choices. Don't forget to stay in sync with our AimControllers social media profiles—they serve as the gateway to the latest updates on our deals and promotions!
Early Access to Black Friday Accessories for Your PS5
If you're chomping at the bit and can't wait for the official Black Friday sales, you're in luck. Numerous retailers extend early Black Friday offers, enabling you to kickstart your holiday shopping ahead of the pack. These advance deals typically encompass a broad spectrum of gaming accessories for your PS5. By capitalizing on these early Black Friday sales, you can sidestep the rush and ensure that you secure the finest PS5 accessories for 2023 before they vanish from the shelves.
The Premium PS5 SSD for Swift Load Times and More
As you ponder the prospect of upgrading your PS5 accessories, a pivotal consideration is to prioritize a high-quality SSD. These storage devices aren't merely capable of accommodating additional games; they're adept at diminishing load times, transforming your gaming experience into a seamless and blissful endeavor. In your quest for the finest PS5 SSD deals in 2023, keep an eye out for well-regarded brands like WD Black, Samsung, and Kingston, renowned for their top-tier SSD offerings.
Your Ultimate Compendium to the Premier PS5 Accessories in 2023
2023 unfolds as a year of rapid evolution within the gaming realm, with the PS5 leading the charge. To relish the quintessence of your gaming adventure, it's imperative to accessorize appropriately. Black Friday 2023 unfurls as the golden opportunity to unearth astounding deals on the finest PS5 accessories, encompassing everything from controllers to headsets. Here's a concise recap of the key takeaways:
Black Friday stands out as the prime window to discover exceptional deals on PS5 accessories in 2023.
Must-have PS5 accessories encompass controllers, console stands, headsets, SSDs, and charging stations.
Exploring early Black Friday deals affords you a head start in your holiday shopping endeavors.
Premium headsets and controllers replete with haptic feedback and adaptive triggers possess the potential to elevate your gaming journey.
A top-of-the-line SSD doesn't just furnish additional storage; it ushers in faster load times for your games.
So, carve out your gaming haven, sketch your wishlist, and prepare to maximize the opportunities presented by Black Friday 2023 to secure the finest PS5 accessories. Whether you're elevating your personal gaming setup or hunting for the quintessential gift for a fellow gamer, this year's deals are nothing short of extraordinary — especially those from AimControllers!